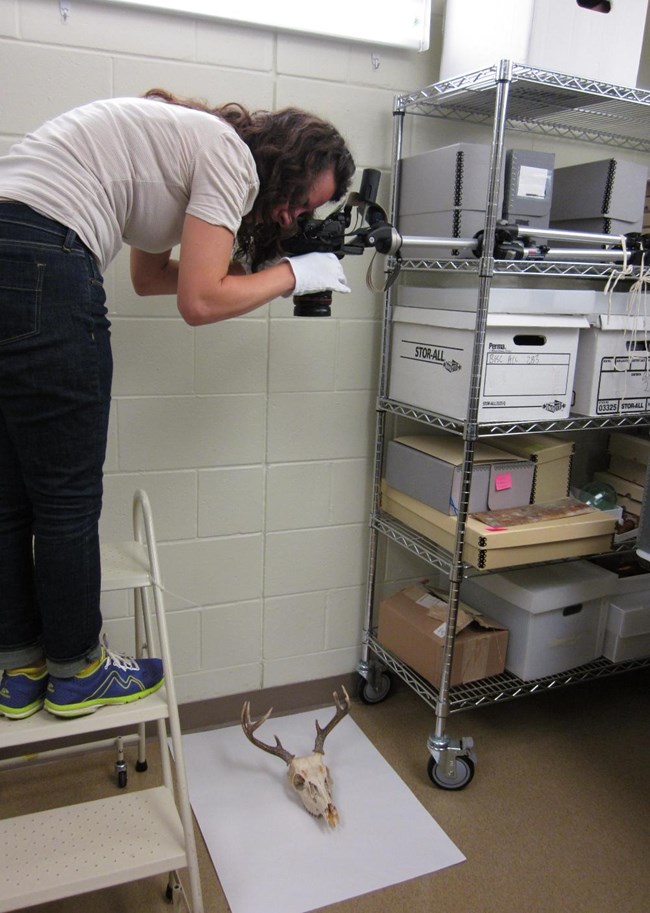 The mission of the South Florida Collections Management Center (SFCMC) is to preserve the diverse cultural and natural resources of its parks, sharing them with the American people in celebration of their collective heritage.

The vision of the SFCMC is to be central to all aspects of park stewardship, supporting informed resource management decisions and inspiring research, education, and understanding.

History. The roots of the SFCMC date to efforts in the 1980s when a multi-park collections facility was established in Everglades National Park. Over time the National Park Service (NPS) has turned to multi-park facilities as a strategy to pool scarce resources and share professional curatorial staff as budgets shrink across the NPS. Initially established to manage the collections for Biscayne National Park, Big Cypress National Preserve, Dry Tortugas National Park, and Everglades National Park, the SFCMC assumed management of De Soto National Memorial's museum collections in 2005. This multi-park collections facility is the best approach to ensuring park archives and collections meet NPS museum management responsibilities, especially when the five involved parks are in such relatively close proximity. As set forth in the initial SFCMC charter, and the 2017 revised version, the SFCMC curator not only serves as the curator of the center, overseeing all aspects of the museum program there, but also as the park curator for the five south Florida parks. Likewise, the SFCMC archivist, museum specialist/registrar, and museum technician perform day-to-day collection management tasks at the SFCMC while working closely with park staff and occasionally performing work in the parks themselves.

NPS Museum Programs. The functions of a well-managed museum program include collections management (documentation and preservation), research, and education (exhibits and public programs). Archives and museum collections cannot exist in a vacuum; all three museum functions are critical in ensuring the documentation and preservation of park cultural and natural resources, as well as the accessibility by park staff, researchers, and the public to educate and maintain relevancy.

SFCMC Priorities. In order to fulfill its mission and contribute to the success of each park and the NPS museum program, the SFCMC has established three focus areas: access, outreach, and backlog. Our efforts in the coming years will focus on providing greater access to the collections we hold (through a new web site for the center, for instance), extending our work into the parks and beyond through outreach activities (such as museum tours and exhibits in the parks and online), and cataloging of the sizeable backlog of uncataloged objects in the museum and archive collections from the five parks.

We invite you to learn more about us and the work we do.