Preservation and Conservation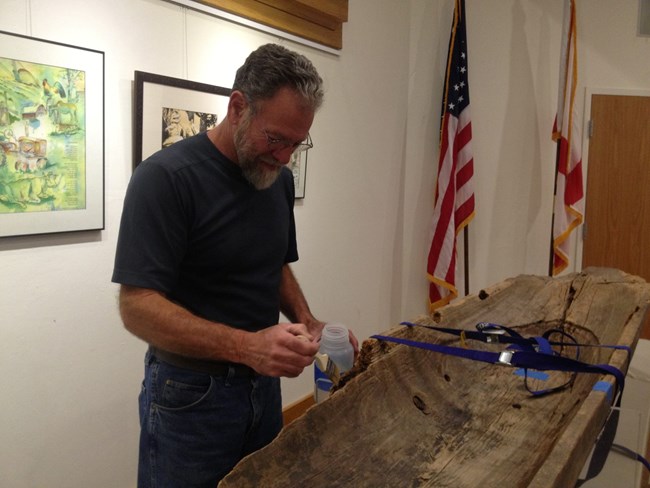 The South Florida Collections Management Center (SFCMC) staff conduct preservation and conservation activities to ensure the long-term health of the collections in our care. Some work is done at the center, including basic conservation work that includes housing and storing materials properly, maintaining stable temperature and humidity in the collections facilities, and conducting museum housekeeping and pest management. Conservation work that requires more specialized knowledge and facilities is usually contracted to professionals and organizations. The SFCMC also creates digital copies of materials in the collections for preservation of the original and to provide access copies for use on our web site and other purposes. We also work closely with the research coordinators in each park to ensure that permitted activity follows curatorial policies and that specimens, field collections, and research products produced during such activity finds its way into the park's museum collection for permanent preservation.
Learn about
cannon preservation and other conservation efforts
.
Last updated: May 20, 2021