Interns and Volunteers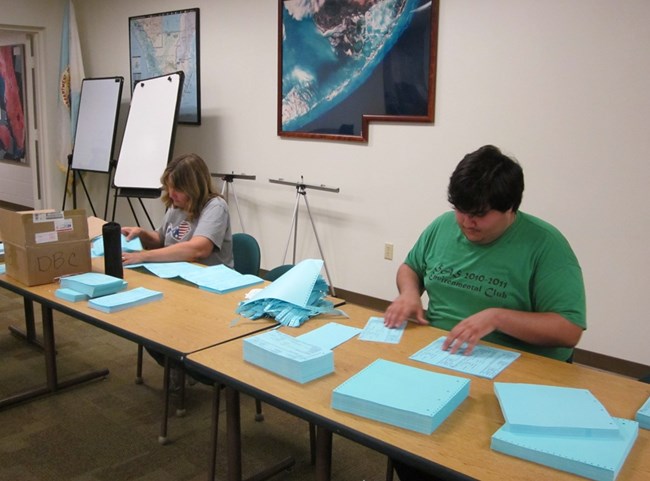 Much of the work we do could not be done without the assistance of interns and volunteers. This page includes information about current volunteer and paid internship opportunities. All volunteers and interns must submit to and pass a background check.
Volunteers
come from a wide variety of backgrounds and help us in a multitude of ways, depending on their skills and the projects we have. If you are interested in museum and archive collections and would like to volunteer, please let us know.
Visit
www.volunteer.gov
and use the keywords
Everglades National Park
to view current SFCMC volunteer opportunities.
Internships
are more structured than volunteer work. Interns usually come to us through National Park Service partnerships with the
Greening Youth Foundation
and the
National Council on Preservation Education
(among others) or cooperative agreements with universities and colleges. Interns can be pursuing degrees at the undergraduate or graduate levels or be recent graduates of museum, archives, or other programs that match our current needs.
For answers to questions or for more information, please contact Bonnie Ciolino through the
Contact Us
page.
Last updated: January 23, 2018