News Release
Investigators seek more information, possible additional victims, concerning sexual assault in Yosemite National Park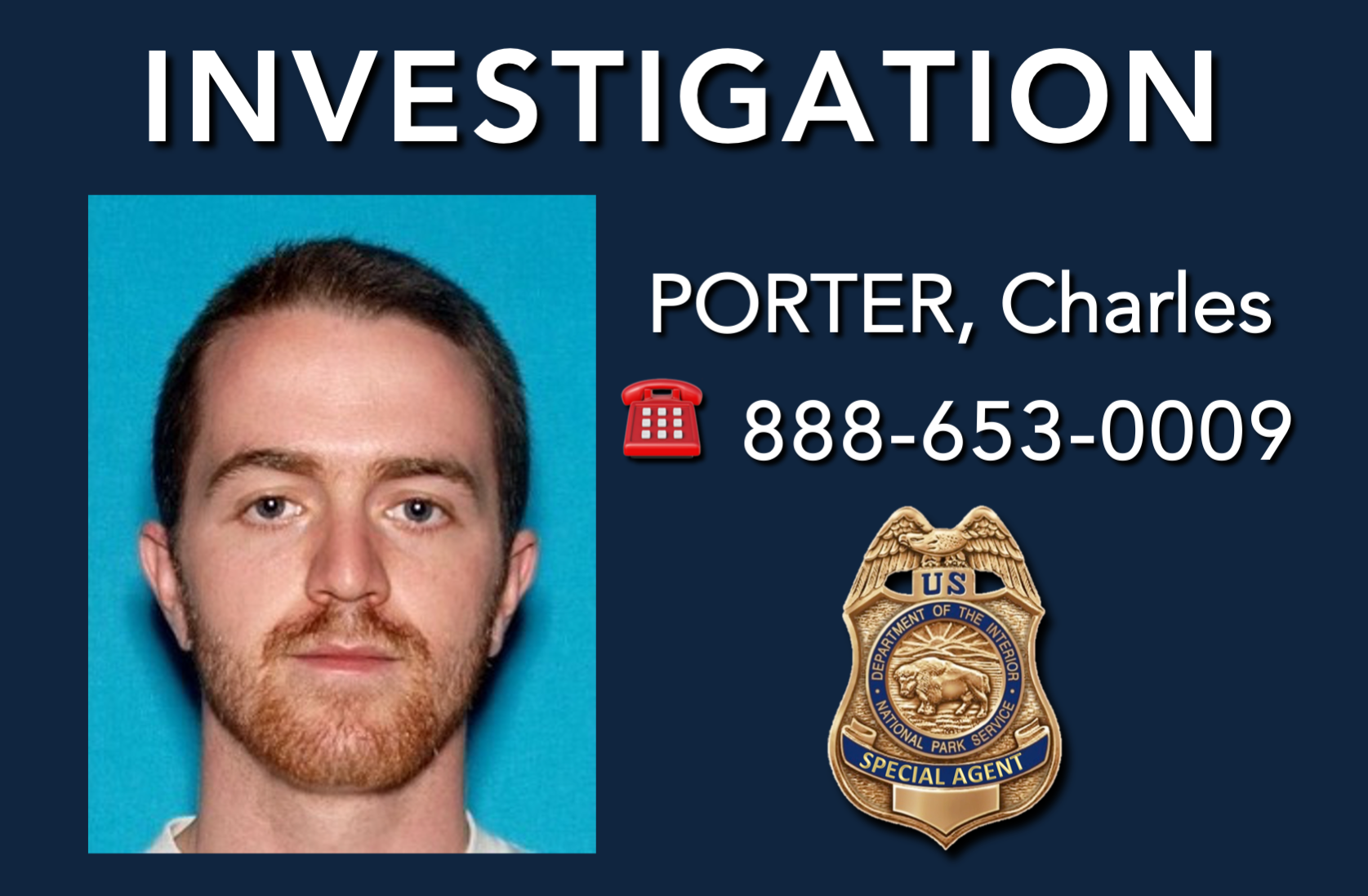 News Release Date: March 23, 2021

Contact: NPS Investigative Services Branch, 202-379-4761
US Park Rangers of Yosemite National Park and Special Agents with the National Park Service Investigative Services Branch (ISB) are investigating a sexual assault that occurred in April 2020 within the park.   

According to court documents, on April 14, 2020, in Yosemite National Park, Charles Porter, age 30, assaulted the victim while making non-consensual sexual contact with him in an attempt to sexually assault the victim.

Based upon new information obtained in the course of this case, investigators believe there may be more victims of assaults or sexual assaults by the defendant. The defendant's whereabouts in recent years include Southern California, at the California Polytechnic University Pomona, the Yosemite National Park area, and the Pacific Crest Trail. Porter is currently in custody.

Anyone with information related to this case or who believes they are a victim should contact the NPS Investigative Services Branch or your local police department.

CALL or TEXT the ISB Tip Line 888-653-0009
ONLINE www.nps.gov/ISB  and click "Submit a Tip"
EMAIL nps_isb@nps.gov
EMERGENCY dial 9-1-1

The National Park Service (NPS) is dedicated to ensuring every victim of or witness to a crime that occurs within the NPS community is treated with dignity and respect, that they are informed of their legal rights, and provided with the support and services they are entitled to. More information is at nps.gov/orgs/1563/victim-witness-assistance.htm

The U.S. Attorney's Office for the Eastern District of California is prosecuting the case. The charges are only allegations; the defendant is presumed innocent until and unless proven guilty beyond a reasonable doubt.
 
ISB: the Investigative Services Branch of the National Park Service
www.nps.gov/ISB
Last updated: March 23, 2021