News Release
Two people sentenced to prison for weapon and drug violations in Denali National Park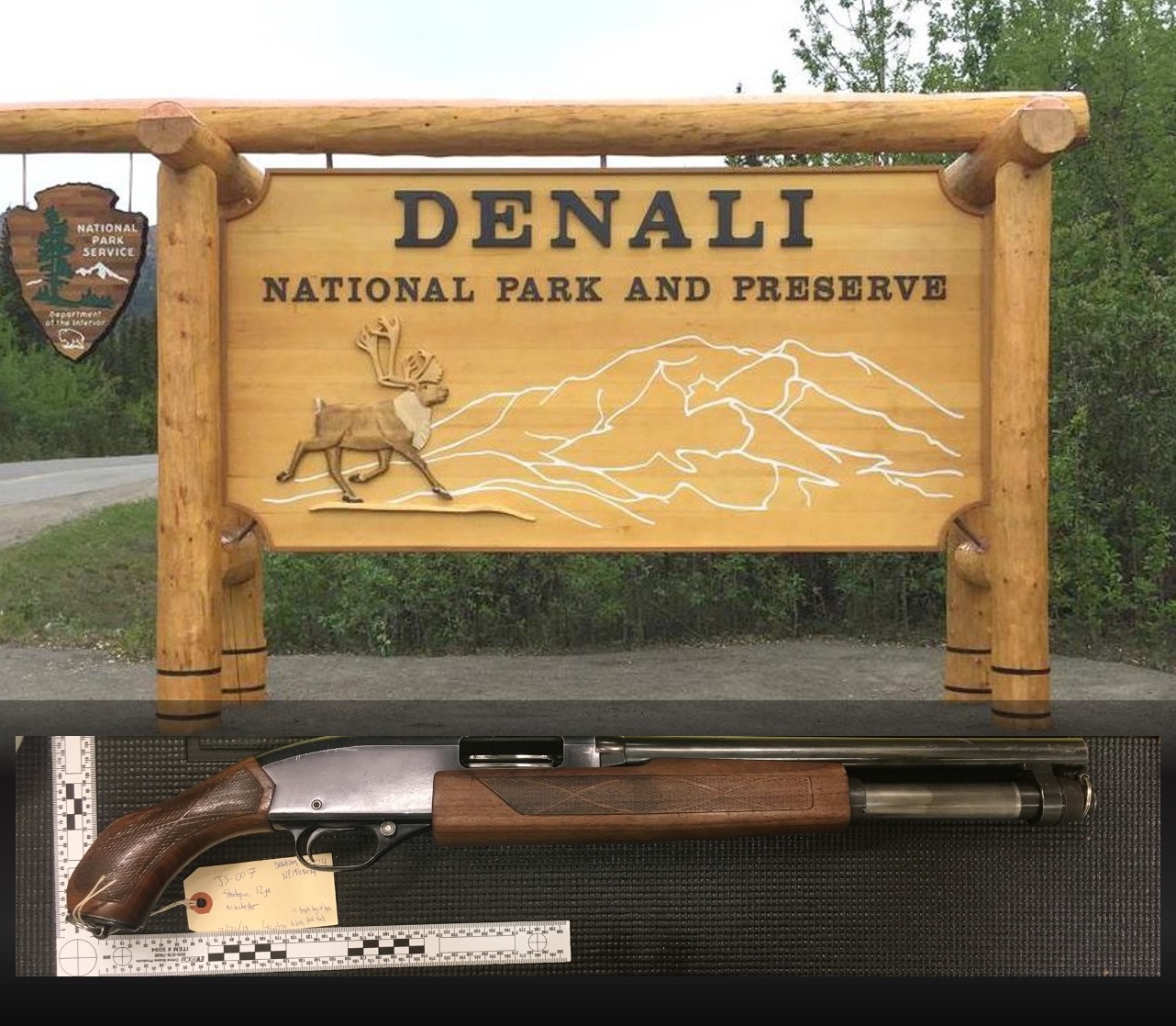 News Release Date: September 23, 2020

Contact: NPS Investigative Services Branch, 202-379-4761
Following an investigation by Special Agents with the National Park Service Investigative Services Branch (ISB) and US Park Rangers, two people were sentenced to serve time in prison for weapon and drug violations in Denali National Park & Preserve. Rashad D. Hinson, age 43, and Melissa D. Manasco, age 34, were sentenced in separate federal court hearings after both pleaded guilty to charges that stemmed from an incident in 2019. 

Court documents show that on July 31, 2019, US Park Rangers conducted a vehicle stop within the park and contacted Hinson and Manasco. During the contact, rangers determined that both were convicted felons and were in possession of a stolen and unlawfully modified shotgun. Rangers also located and seized methamphetamine and items consistent with unlawful drug use and distribution. The two were taken into custody, charged, held pending trial, and indicted by a grand jury. 

Hinson pleaded guilty to unlawful possession of a firearm by a convicted felon and was sentenced in September 2020 to serve 18 months in prison, followed by 3 years of supervised release. Manasco pleaded guilty to felony possession of a controlled substance and was sentenced in April 2020 to 8 months imprisonment (time served) plus 1 year of supervised release. 

The case was prosecuted by the US Attorney's Office for the District of Alaska. Persons convicted of a crime punishable by imprisonment for a term exceeding 1 year, and/or other stipulations under 18 US Code § 922(g) (n) or (d), are prohibited from possessing, receiving, transporting or shipping firearms or ammunition. 
 
ISB: the Investigative Services Branch of the National Park Service
Who We Are | What We Do | News | Submit a Tip
Last updated: September 23, 2020