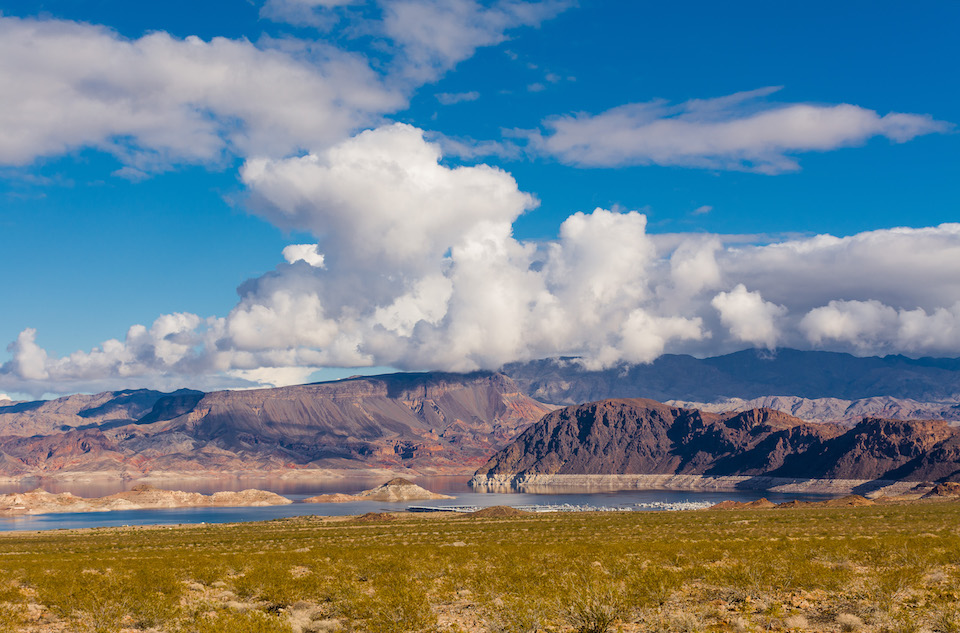 News Release Date: April 10, 2018

Contact: NPS Investigative Services Branch, 202-379-4761
A prison term of 81 months was handed down in a recent court hearing to a man who fired multiple shots at security guards at a marina in Lake Mead National Recreation Area. Jamie J. Dulus, age 29, pleaded guilty in January to charges of assault with a dangerous weapon and use of a firearm during and in relation to a crime of violence.

Dulus was charged after an incident that occurred on August 10, 2017 at the Las Vegas Boat Harbor Marina in the park. Court records describe how Dulus, acting belligerently as the marina bar was closing, was asked by two security guards to leave the area. Dulus argued with the guards as he walked down the walkway leading to the parking lot. The guards followed him to ensure he left the area.

Dulus then set his beer bottle on the ground, lifted his shirt, and grabbed a .25 caliber Raven handgun from his waistband. Dulus aimed and fired once at each security guard, and then started running towards the guards firing one more shot. When Dulus reached the two guards, he pressed the barrel of the handgun to one guard's forehead. The second guard was able to pull Dulus's hand away as another shot was fired. The guards were able to wrestle Dulus to the ground, remove the gun from his hand, and restrain him until US Park Rangers arrived on scene.

A Special Agent of the National Park Service Investigative Services Branch worked with US Park Rangers during the investigation, and prepared the case for prosecution by the US Attorney's Office, District of Nevada.
 
ISB: the Investigative Services Branch of the National Park Service
www.nps.gov/ISB