News Release
Man serving prison time for assault in Haleakala National Park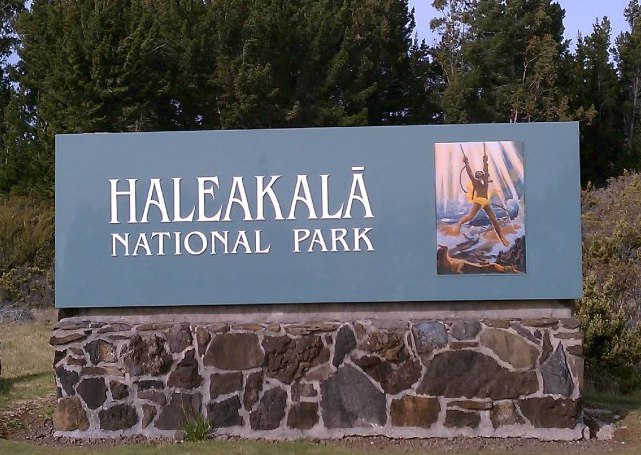 News Release Date: November 19, 2018

Contact: NPS Investigative Services Branch, 202-379-4761
An interagency investigation has resulted in the conviction and prison sentence for a visitor who assaulted his wife in Haleakalā National Park. Matthew Berckmann, age 44, was recently ordered to serve 41 months imprisonment followed by 3 years of supervised release. A federal jury found Berckmann guilty of assault with a dangerous weapon and assault by strangulation at an earlier court hearing.

The charges stemmed from an incident on October 18, 2017 at Hosmer Grove Campground in the park. A US Park Ranger and two Maui Police Department officers responded to the campground after a 911 call at about 1:00 pm. Court documents describe how witnesses saw Berckmann threaten a woman with a large kitchen knife while pinning her to the ground by holding his forearm against her throat. Berckmann was taken into custody on scene by the Haleakalā National Park ranger.

A Special Agent with the National Park Service Investigative Services Branch (ISB) led the investigation at the park's request. Investigators learned that Berckmann had outstanding warrants both in Florida relating to an arrest for domestic battery by strangulation, and in New Jersey relating to an arrest for terroristic threats and simple assault. A criminal complaint was filed and a federal warrant was issued for his arrest.

Berckmann was subsequently indicted by a federal grand jury for assault with a dangerous weapon and assault by strangulation. He was apprehended in December 2017 after a joint effort to locate him was initiated with the Federal Bureau of Investigations (FBI). Berkmann remained in custody pending the outcome of his trial, and was turned over to the Bureau of Prisons upon sentencing.

This case was prosecuted by the US Attorney's Office, District of Hawai'i. The National Park Service thanks the Maui Police Department and the FBI for their assistance in the investigation.

 
ISB: the Investigative Services Branch of the National Park Service
www.nps.gov/ISB
Last updated: November 19, 2018