What We Do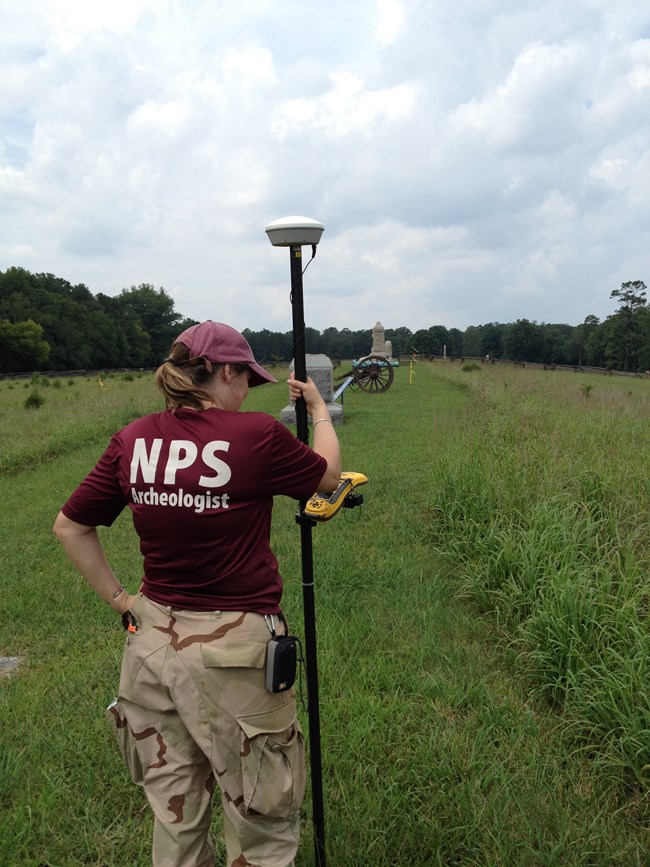 The mission of the Southeast Archeological Center (SEAC) is diverse and expansive.
We are dedicated to providing professional archeological services to over 70 parks and heritage sites within the Southeast Region; supporting the preservation mission of the National Park Service (NPS) by collaborating with park staff to help protect and conserve archeological resources.

Assisting with Sections 106 and 110 of the National Historic Preservation Act (NHPA), SEAC helps parks fulfill the requirements of various federal laws, regulations, policies, and guidelines.

Similarly, SEAC is committed to the legal and ethical responsibility of promoting archeological research to the public. Through education and outreach, the Center actively engages students, teachers, families, and local communities about the importance of our shared archeological heritage.
History
The Southeast Archeological Center (SEAC or the Center), established in 1966, was originally housed on the ground floor of the Ocmulgee National Monument Visitor Center. In 1972, the Center moved to the main campus of Florida State University (FSU) in Tallahassee where it occupied 5,200 square feet next to the Department of Anthropology. The Center has maintained close association with the Department by sharing space, personnel, expertise, and equipment. In October 1995, the Center moved to new and expanded quarters in FSU's Innovation Park, an extension of the Florida State University campus. In 1995, the Center was merged with the Interagency Archeological Services (IAS) Division, then based in Atlanta. Today, all Center offices are located at Innovation Park. The Center continues its historical support functions as well as a wide variety of technical assistance and partnership projects both within and outside the National Park Service.
About Us
The Center is organized into four programs, each performing diverse archeological, research, and collections services:

The Center's staff comprises twenty-six permanent full-time employees and a varying number of part-time student appointments. Together, the permanent professional employees have nearly 300 years of archeological and cultural resource management (CRM) experience!

Be sure to check out our Frequently Asked Questions page for answers to the questions we get most often!
Last updated: February 18, 2020