News Release
Five Tribes sign preservation agreements with the National Park Service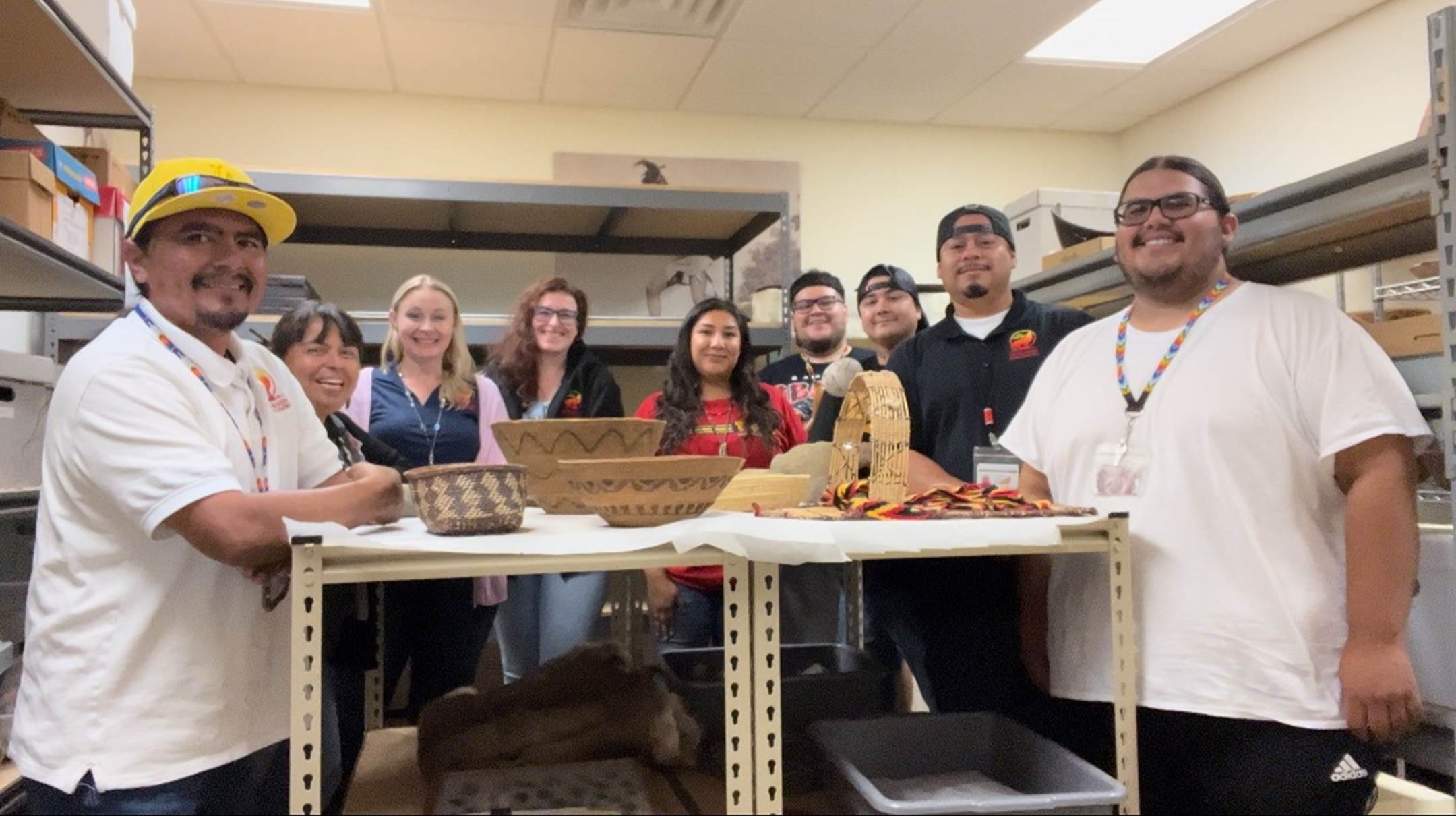 News Release Date: November 22, 2022

Contact: newsmedia@nps.gov
WASHINGTON – Five new Tribal Historic Preservation agreements were completed and signed with Tribes in two states in 2022. The National Park Service (NPS) welcomes the following Tribes to the Tribal Historic Preservation Program:  
Chemehuevi Indian Tribe of the Chemehuevi Reservation, California  
La Jolla Band of Luiseno Indians, California  
Santa Rosa Indian Community of the Santa Rosa Rancheria, California  
Santa Ynez Band of Chumash Indians, California 
Sokaogon Chippewa Community of Mole Lake, Wisconsin 
"The National Park Service is privileged to help Tribes take one more step to expressing their sovereignty by assuming historic preservation responsibilities on Tribal lands," said NPS Director Chuck Sams. "Developing a Tribal historic preservation plan takes a great deal of work and coordination. I am pleased to welcome the new Tribal Historic Preservation Offices into the federal preservation community and wish them the best as they implement their plans for preservation." 
"Santa Rosa Rancheria is honored to be accepted as the Tribal Historic Preservation Office to manage and protect their cultural history," said Shana Powers, Santa Rosa Rancheria Tribal Historic Preservation Officer. "After generations of destruction of Tribal villages, cemeteries, and sacred sites, it is a great responsibility to be able to protect that which created the Tachi people." 
The NPS has the responsibility under the National Historic Preservation Act to administer the Tribal Historic Preservation Program. The program assists Indian Tribes in strengthening their historic preservation programs managed through Tribal Historic Preservation Offices (THPO) on Tribal lands. Once signed, THPO agreements transfer certain historic preservation responsibilities to Tribes that would otherwise be the responsibility of the state. The Tribal Historic Preservation Program works with each Tribal applicant while they develop their program plan, which may take a year or more. The program also consults with the appropriate State Historic Preservation Office and other Tribal and federal preservation partners during the process before accepting the final plan and developing the THPO agreement. There are currently 212 Tribes with signed THPO agreements nationwide. 
With 574 federally-recognized Tribes, continued engagement with Tribes supports many potential new THPO programs. For more information about the Tribal Historic Preservation Program, visit the program website. 
About the National Park Service. More than 20,000 National Park Service employees care for America's 423 national parks and work with communities across the nation to help preserve local history and create close-to-home recreational opportunities. Learn more at www.nps.gov, and on Facebook, Instagram, Twitter, and YouTube. 
Last updated: November 22, 2022