RV & Travel Trailer Parking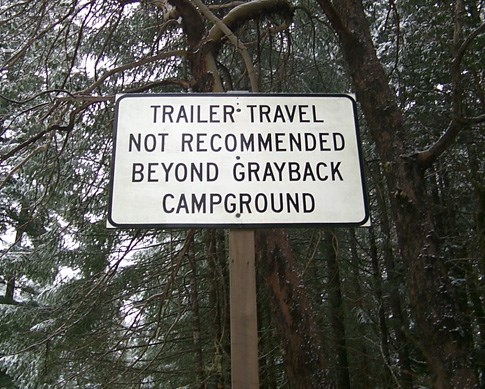 Travel trailers and large RVs are NOT recommended beyond Grayback campground (between mileposts 11 and 12).
Highway 46 is extremely narrow and curvy beyond this point.

Large RV or travel trailer parking is available in Cave Junction (free) at the Illinois Valley Visitor Center (IVVC), located on Hwy 46 at 201 Caves Highway, Cave Junction. Call (541) 592-4076 for more information. Parking is at your own risk. The IVVC has seasonal hours: Summer hours are 8:30am-6pm, Spring and Fall hours are 9am-4:30pm. Parking after hours and/or overnight is not recommended.
There are two campgrounds located on Highway 46 that will accommodate RVs and trailers overnight:
Grayback Campground: National Forest campground, located on Highway 46, twelve miles southeast of Cave Junction.

Country Hills Resort: Privately owned, located on Highway 46, eight miles southeast of Cave Junction.
Last updated: July 17, 2019