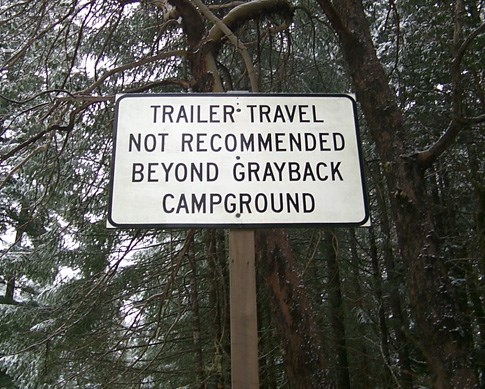 Travel trailers and large RVs are not recommended beyond Grayback campground (between mileposts 11 and 12).
Highway 46 is extremely narrow and curvy beyond this point.

Large RV or travel trailer parking is available in Cave Junction (free) at the Illinois Valley Visitor Center (IVVC), located on Hwy 46 at 201 Caves Highway, Cave Junction. Call (541) 592-4076 for more information. Parking is at your own risk. The IVVC is not staffed after 4:30 pm. Parking after hours and/or overnight is not recommended.