Lodging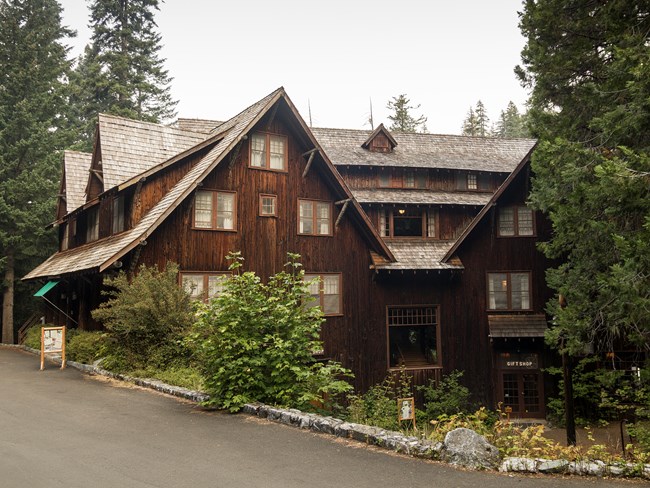 The Oregon Caves Chateau will be closed until further notice for repair and rehabilitation construction.

During construction numerous structural issues were discovered in the building that require significant work to correct. Foundation and structural stabilization are needed to protect the building during future seismic events. This additional work has to be done before we can proceed with the original rehabilitation work.

Because we don't have the funding available to complete this extensive work immediately, the original construction contract with Ausland Group was terminated March 23, 2023.

The National Park Service is assessing our options and determining the best path moving forward.

In the interim the Chateau will undergo some mitigating repairs to secure the building and prevent any further deterioration.

The Chateau at Oregon Caves is one of the National Park "Great Lodges," and a National Historic Landmark. When open again, this picturesque six-story lodge will offer 23 overnight rooms, a fine dining room with views out over a wooded canyon, and a 1930s era coffee shop. Each of the rooms in the Chateau has its own unique charm.

Last updated: May 10, 2023