Lodging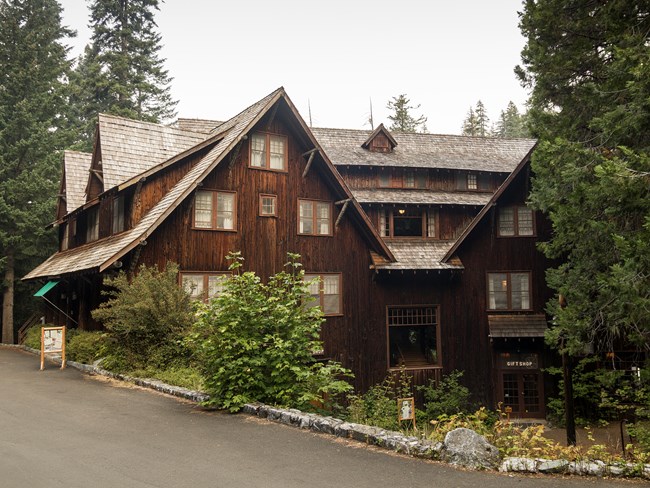 The Oregon Caves Chateau will be closed until further notice for repairs and rehabilitation. The repair and rehabilitation work is expected to be a multiple year project. This project will address a number of life, health, safety, and accessibility concerns while retaining the historic integrity of the building.

Safety issues addressed include an enhanced fire suppression system, increasing fire barriers and exit points, putting in alarms and emergency lighting, and reducing exposure to toxins. The project will increase accessibility with improved ramps, handrails, accessible restrooms, and the installation of an elevator for persons with mobility limitations. The building will also go through a seismic structural retrofitting. Alterations will respect the historical integrity and character of the National Historic Landmark, including rebuilding the historic balconies for visitors to enjoy the forest views.

The Chateau at Oregon Caves is one of the National Park "Great Lodges," and a National Historic Landmark. When open again, this picturesque six-story lodge will offer 23 overnight rooms, a fine dining room with views out over a wooded canyon, and a 1930s era coffee shop. Each of the rooms in the Chateau has its own unique charm. Visitors will be welcome to enjoy the historic elegance of the lobby at any time. The Chateau is typically open early May through early October.

Last updated: December 21, 2022