Hunting on the Preserve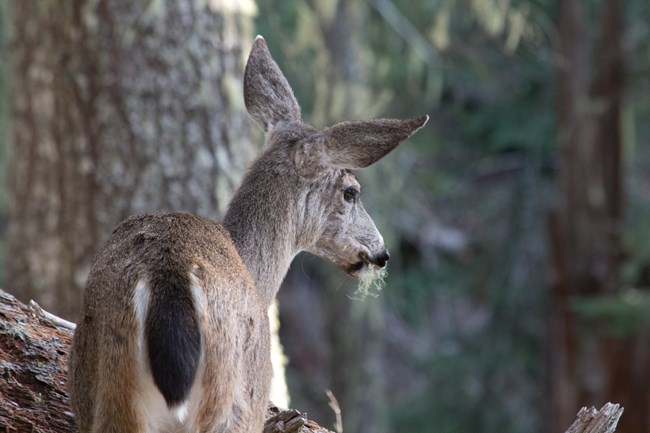 The regulations for hunting at Oregon Caves National Preserve are designed to provide a meaningful and safe experience for hunters and non-hunters alike. Oregon Caves National Preserve is one of a few National Park Service units to allow hunting.

Be careful, many park visitors are not aware that hunting activities occur within the Preserve boundary.
Rules and Regulations
Hunters need to be familiar with both Oregon Department of Fish and Wildlife and federal rules and regulations concerning hunting in Oregon Caves National Preserve. Here are some of the regulations which hunters need to be aware of:
Hunting is prohibited within the boundaries of Oregon Caves National Monument.
Possession of firearms is allowed within the boundaries of Oregon Caves National Preserve and must be in accordance with Oregon State law.
Viewing and hunting of wildlife with artificial light is prohibited, except when allowed by Oregon State law.
Permanent tree stands and "screw-in" tree stand steps are prohibited.
All vehicles must remain on designated roadways and the use of all Off-road vehicles (ORV's) is prohibited.
All trash and other human-made materials must be packed out and deposited in trash receptacles.
Pick up your brass and shotgun round casings.
Target shooting or the sighting in of weapons, including bow and arrow, is prohibited.
Trapping is prohibited in the boundaries of Oregon Caves National Preserve.
During fire season hunting areas may temporarily be closed or restricted. For news and updates about wildland fires in Oregon check with Oregon Department of Forestry.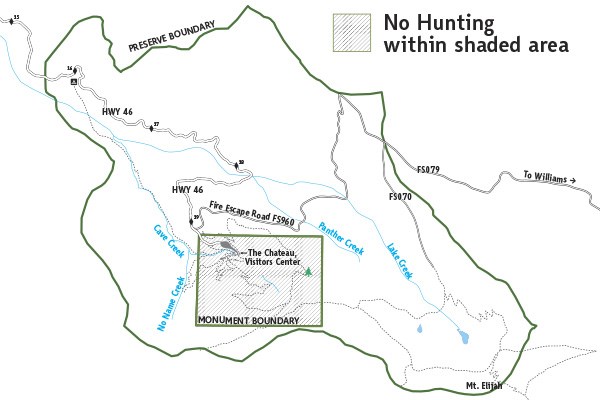 Last updated: October 10, 2017