Dining
Currently, there are no dining options available in the park. You are strongly advised to bring a picnic or eat in Cave Junction before you drive to the caves. The Oregon Caves Chateau café and dining room are CLOSED for repairs and rehabilitation. The project will address a number of life, health, safety, and accessibility concerns while retaining the historic integrity of the building.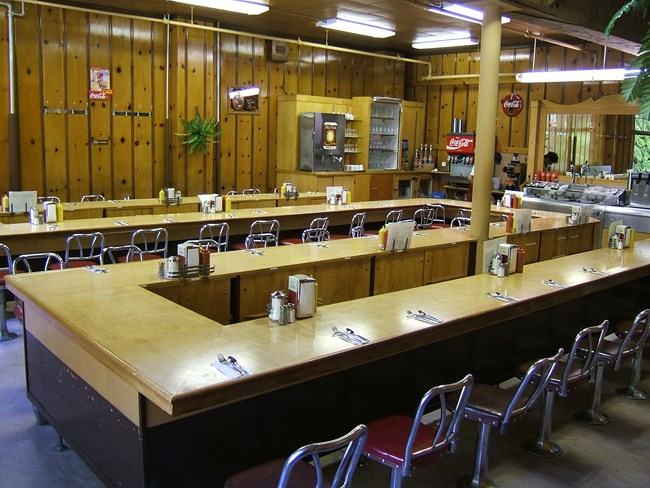 The Caves Café (Coffee Shop)
Hankering for a real, old-fashioned milk shake? Take a trip back in time at the Caves Café, offering traditional American fare in an actual 1930's diner. Open daily, early May through early October, 7am - 5pm.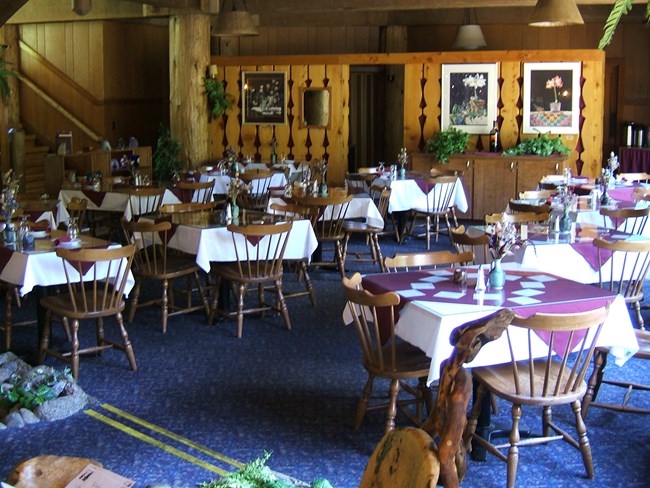 Chateau Dining Room
The creek-side dining room presents impressive canyon views. Enjoy Northwest cuisine in one of the most beautiful settings in Oregon. Sample the best of what southern Oregon has to offer, from the freshest, locally-grown foods to Illinois Valley and Rogue Valley cheeses and wines. The Dining Room is open for dinner early May through early October, 5:30 pm to 8pm. Reservations are suggested: 541-592-3400.
Last updated: March 9, 2021