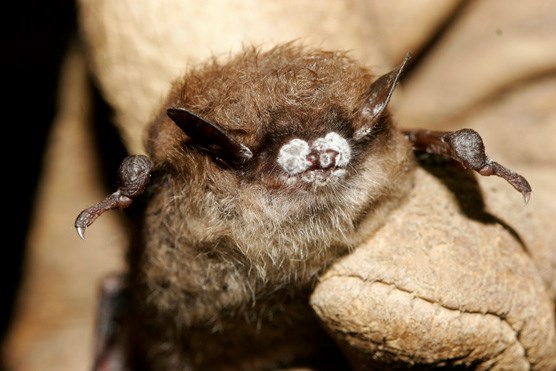 What is White-Nose Syndrome?
White-nose syndrome (WNS) is a fungal disease killing bats in North America. Researchers call the disease "white-nose syndrome" (WNS) because of the visible white fungal growth on infected bats' muzzles and wings. This fungus, also known as
Pseudogymnoascus destructans
, can infect bats during hibernation when the bats are more susceptible to diseases due to lower metabolic rates and body temperatures. The infection causes bats to wake up during hibernation more frequently, which results in using up fat reserves and then starvation.