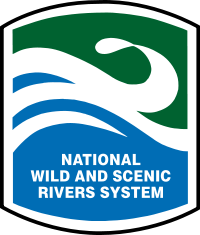 National Wild and Scenic River Styx

Legendary cave guide Dick Rowley gave the stream in the cave its name in 1911. Drawing from Greek mythology, the River Styx is the boundary between Earth and the Underworld. Today, the River Styx at Oregon Caves is the first subterranean National Wild and Scenic River. The River Styx and the other rivers in the watershed are critical to the sustained health of the cave and karst features.

Oregon Caves National Monument and Preserve protects the first subterranean National Wild and Scenic River, the River Styx, as well as 15 miles of free-flowing and undeveloped watercourses, the surrounding area of Bigelow Lakes, and other wetlands. This pristine watershed is part of the headwater tributaries of the Illinois River, one of the last major undammed rivers in the Pacific Northwest.
In 2014, the Carl Levin and Howard P. "Buck" McKeon National Defense Authorization Act for Fiscal Year 2015 (PL 113-291) designated the subterranean segment of Cave Creek, known as the River Styx, for inclusion in the National Wild and Scenic Rivers System. The Wild and Scenic Rivers Act (PL 90-542) requires the National Park Service to protect and enhance the water quality, free-flowing condition, and outstandingly remarkable values of the River Styx. The river is to be managed with the goal of nondegradation and the enhancement of the values for which it was established. Section 4.3.4 of NPS Management Policies 2006 states that no management actions may be taken that could adversely affect the values that qualify a river for inclusion in the national wild and scenic rivers system.