2008 Rangers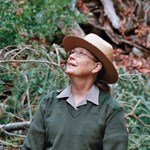 Nicole Bankston
I am from Arizona, near Petrified Forest National Park. I volunteered at the park during the winter of 2006-2007. When I was a volunteer I had a great time so I decided to see if I could get a job as a Park Ranger. After sending in 48 applications, I waited on pins and needles for calls from any of the positions. Oregon Caves National Monument called first and here I am. This is my second season at Oregon Caves, and I am having just as much fun as last year.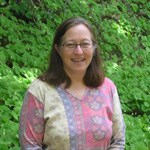 Cindy Brown
I most recently hail from Durango, Colorado. I was interested to move to a new location in the Pacific Northwest and applied for several National Park Service jobs. I received my first job this season at Redwoods National Park as an Education Technician. While I was at the Redwoods, I accepted this job as a Park Guide. This is a beautiful place. I have worked at many national parks and forests in many different capacities. Ask me about it!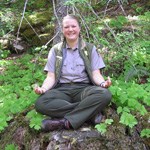 Chelsea Cavin
She has blonde hair and eyes of green
She is always smiling, for reasons unseen With boots on her feet
And a watch on her arm
She'll lead you through free from harm
Trails and tours are her thing
Cameras and humor she hopes you bring.
***
So here is this girl, who has grown up within the National Parks, having the green and grey outfit in her life for as long as she can remember. She loves the trees, and a dog named bear, and goes no where without a water bottle. To end this bio, she quotes her favorite movie, Forest Gump, "Momma always says there's an awful lot you could tell about a person by their shoes. Where they're going. Where they've been. I've worn lots of shoes. I bet if I think about it real hard I could remember my first pair of shoes."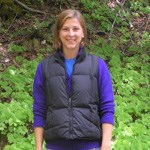 Kat Compton
Kat was born and raised in Seattle, WA, and received her B.A. in Geology from Whitman College. She is excited to be working at Oregon Caves this summer through GeoCorp's interesting program. So come take a tour and ask her about her research project!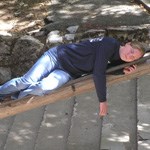 Lynn Galston
After finishing up a B.S. in Geology at the University of Wisconsin-Eau Claire, I packed up my blue pickup down across the country. This summer I'll be doing structural research on the caves through the Geological Society of America and helping visitors appreciate the geologic wonderland they are visiting. Go Pack!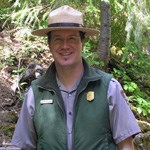 Matthew Klozik
"What is that under that log and why does it live there?" These were the driving questions behind my wanting to be a park ranger. Exploring in the woods near my house in Fraser, Michigan gave me an insight into the wonders that are found in nature, no matter where you go. Following the path of National Park Service employment has lead me to a wonderful place, both above and below ground, that seems to always have some adventure awaiting to be taken.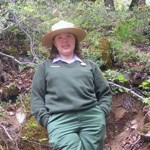 Lisa McLean
I'm Lisa Marie McLean, and I am about to begin my second year of nursing school. For the last four years I have worked as a guide leading tours through the cave. I enjoy working at Oregon Caves because I get the opportunity to meet new people. I also enjoy teaching them about the cave and the many different things they can see here. Teaching is something I enjoy doing, and I would like to continue teaching in my nursing career.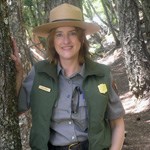 Tami Motif
After 28 years in the frozen tundra of Green Bay, Wisconsin, this cheesehead moved west. After living in several towns in Southern Oregon, I finally settled in the amazing Illinois Valley. I was very fortunate and excited to acquire a job as a Ranger at Oregon Caves National Monument. What a fabulous place to work! I especially enjoy meeting and connecting with visitors from all around the world! I like to whale watch when I am not giving cave tours and spending time with my girl scout troop #125!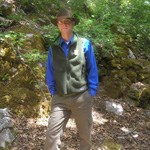 Derek "Indy" Neis
Born in Sacramento, CA, I'm here at Oregon Caves for the summer of 2008 to try and gain knowledge of the caves history and to pass that knowledge to the public as a Cave Guide and as a writer for the park. I am currently being educated at California State University Sacramento, with a goal of History major and Geology minor, with good reason to believe that I'll be able to perk the people's curiosity in the State's amazing natural landscape along with the other Park Rangers here at the Caves.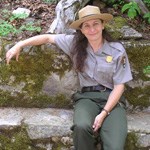 Suzan O'Larick
As a visitor, I walked through Oregon Caves and loved it. Then as friends came to visit me or I'd meet new friends I'd bring them to see the caves. Once I took the off-trail tour in 2001 I was hooked on caving and began looking for caves to explore every weekend. I have visited caves in Oregon, California, Alabama, and Tennessee and hope to visit many more. There really is something special about being in a place where not many people have been before--not to mention the feeling of being inside the earth. I also continued my studies in geology and now enjoy showing the caves to visitors on a daily basis. Come and visit so I can show you the cave too!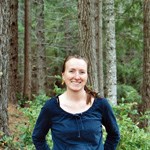 Emily Sheehan
I am here at Oregon Caves for six months through the Student Conservation Association (SCA). I will be working in the mud of the cave with Resource Management as well as leading tours through the cave. I am from California but this is my first time in Oregon. I look forward to learning what it is like to live where it snows!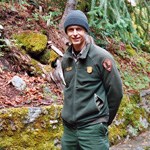 Tom Siewert
Originally from Wisconsin, Tom started his NPS career as a volunteer in Shenandoah N.P. in Virginia in 1986. Since then he worked at Grand Canyon, Saguaro, Denali, Mesa Verde, and Hochharz (in Germany) National Parks, before coming to Oregon Caves.
***
Fire & Reflection
He turns and looks
At the clear, blue mirror
Sees the same person
That he's always seen
Just a few more creases
In the familiar face
And a tear forms
In the corner of an eye
Grows to its fullest
Breaks free from the confines
Of its narrow opening
And begins the descent
Down into a new world
Of aging flesh
Streaming down the face
That sees its reflection
And wonders about
The fire that once burned
In this heart, these veins
Where do flames go
When they no longer blaze?
Snuffed out by the tears
That rain down a face?
What does it take
To understand the fire,
Rekindle the flames?
Maybe it's more important
To accept
That fire comes
And fire goes.
Reasons are overrated.
-Written 18 October 2007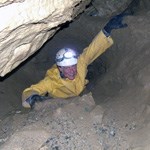 Dave Thompson
Dave Thompson Ranger "Texas Dave" Thompson, now older and wiser, was a gypsy, once cute, a concerts production P.R. representative, a soldier, an overseas corporate manager, a university student, a father, a public education teacher, a university professor, and a photographer. Serving Redwoods N.S.P. and Oregon Caves N.M., this is his fourth season with the N.P.S.
Last updated: February 28, 2015