Walter Burch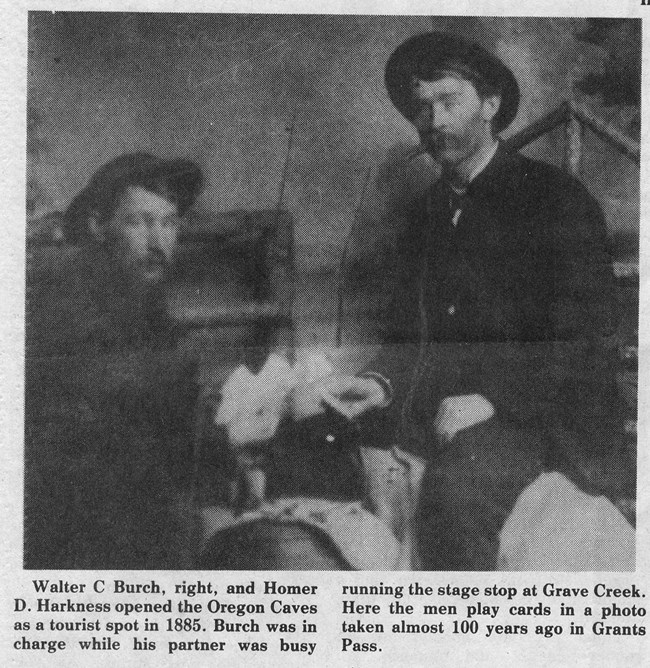 "I am confident that there are more caves, or chambers to be discovered," Walter Burch *.
Walter C. Burch was one of the key founders in Oregon Caves' history. Burch first heard about the caves in 1884, and within that same year got together a party of people to explore them. He and Homer D. Harkness attempted to get a title on the land surrounding the caves, but three years and $1500 later, they had nothing but squatters rights. They opened the caves as a tourist attraction under the name the Limestone Caves.
Burch's big achievement was discovering a huge section of the cave. He was down in a room that we now call Niagara Falls when he felt a heavy draft of wind coming through a small opening. Burch spent two days laying in a pool of ice water two inches deep in order to blast out the hole. He made it barely large enough to crawl through, and even had to remove his outer garments. Walter Burch was the first person to set eyes on Grand Column, and the first to discover many spectacular rooms in Oregon Caves.
Last updated: May 18, 2018