Our Partners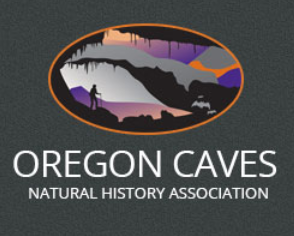 Oregon Caves Natural History Association (NHA)
The Oregon Caves Natural History Association (NHA) is a non-profit organization dedicated to advancing educational and scientific activities within Oregon Caves National Monument and Crater Lake National Park.
The NHA invests funds generated from sales of items purchased at our Monument Visitor Center directly back into the Monument, providing services such as publishing Monument-related books and maps, printing the Monument newspaper, and purchasing equipment and materials for educational and scientific research programs.
You can become a member of the NHA and learn more about the Monument's natural and cultural resources. Yearly memberships can be purchased at the Visitor Center on the Monument. You can find out more by visiting www.craterlakeoregon.org.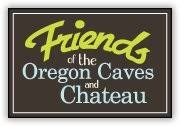 Friends of the Oregon Caves and Chateau
The Friends of the Oregon Caves and Chateau, was formed in 2008 in cooperation with the National Park Service to preserve, protect and improve the cultural and natural resources of the monument. The first major project the Friends will undertake is to restore the Oregon Caves Chateau. However, there is much more to do! Below, you will find more information about all the restoration projects that the Friends will undertake.

Please join us in helping to fulfill our mission to "preserve the cultural resources of the Oregon Caves National Monument and Preserve."
Discover more at friendsocac.org.

Siskiyou Field Institute (SFI)
The Siskiyou Field Institute (SFI) deepens people's scientific understanding and intimate connection tot he Klamath-Siskiyou bioregion by providing educational programs and outdoor experiences to a broad spectrum of the public.
The SFI helps the Oregon Caves education outreach watershed program. Learn more about the SFI by visiting siskiyoufieldinstitute.org


Last updated: February 4, 2021