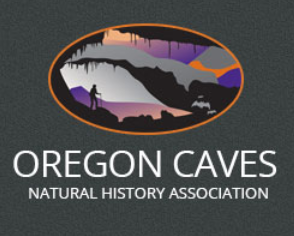 Oregon Caves Natural History Association (NHA)
The Oregon Caves Natural History Association (NHA) is a non-profit organization dedicated to advancing educational and scientific activities within Oregon Caves National Monument and Crater Lake National Park.
The NHA invests funds generated from sales of items purchased at our Monument Visitor Center directly back into the Monument, providing services such as publishing Monument-related books and maps, printing the Monument newspaper, and purchasing equipment and materials for educational and scientific research programs.
You can become a member of the NHA and learn more about the Monument's natural and cultural resources. Yearly memberships can be purchased at the Visitor Center on the Monument. You can find out more by visiting www.craterlakeoregon.org.