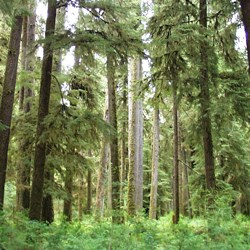 Description
Trail Conditions
Camping
Special Concerns
Safety
Map
Notices:
Obtain your Wilderness Camping Permit at the Wilderness Information Center (WIC) in Port Angeles, year-round.
Numerous sections of this trail are difficult to follow in the last three miles and several river fords are necessary.

A river crossing is necessary one mile from the trailhead.

River may be hazardous during fall, winter, and spring or during periods of heavy rain.