News Release
Lake Crescent Spruce Railroad Trail Now Open on Western End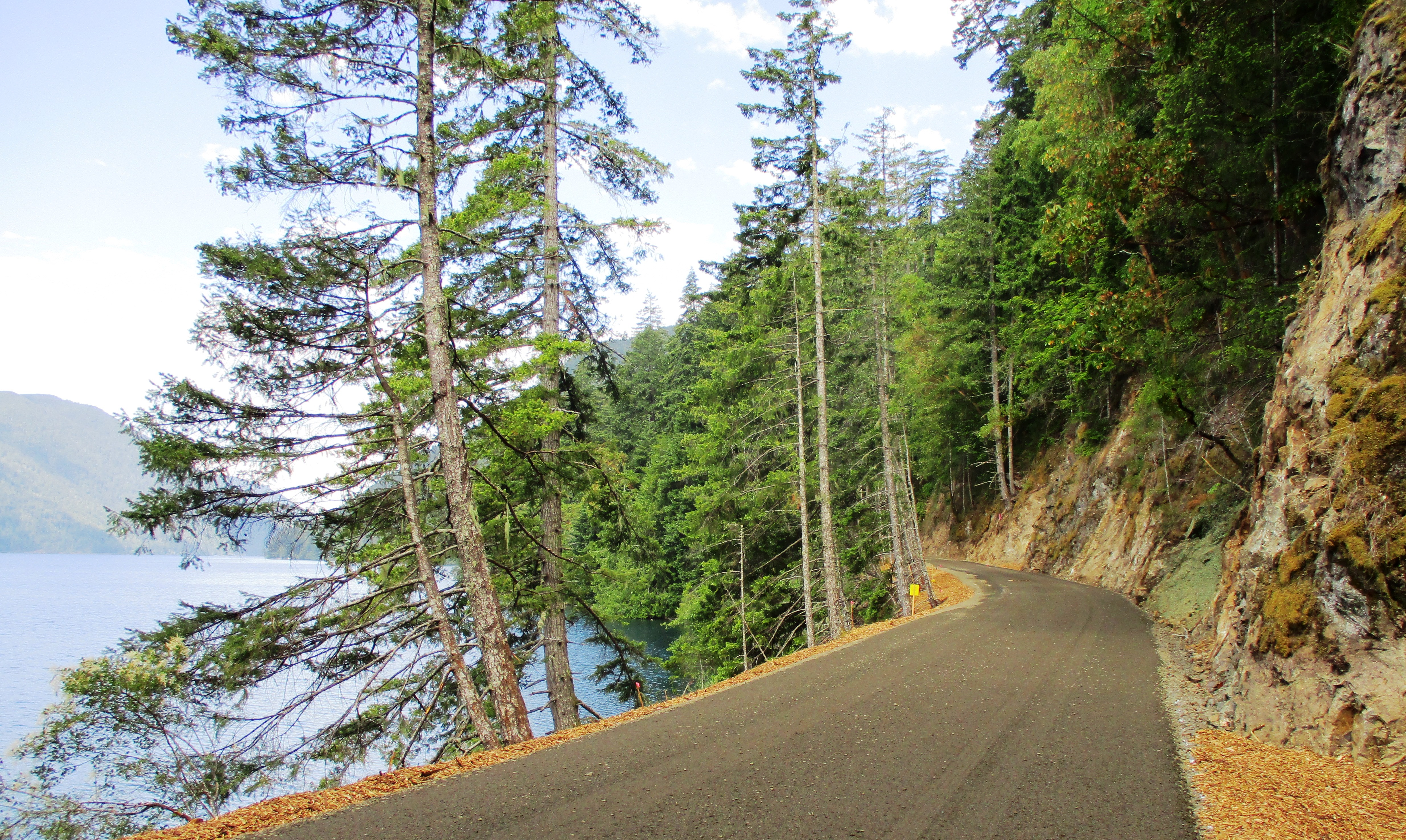 News Release Date:
June 22, 2018
Contact: Penny Wagner, 360-565-3005
PORT ANGELES, WA:  The full length of the Spruce Railroad Trail is now open following the latest phase of improvements by
Bruch & Bruch Construction of Port Angeles. Parking for
the western end of the trail on Camp David Jr. Road will be located at the North Shore Picnic Area this summer.
This latest phase

included bank stabilization, culvert installation, and trail improvements matching the one-mile section completed last year from the Lyre River Trailhead to the newly restored McFee Tunnel. Work will resume in October 2018 west of the Daley Rankin Tunnel to complete retaining wall work. Trail users can expect the same one-mile closure of the trail on the western end as this latest phase.
"When this project is completed in 2019 there will be nearly ten miles of universally accessible trail along the beautiful north shore of Lake Crescent," said Olympic National Park Superintendent Sarah Creachbaum. "I deeply appreciate our continued collaboration with Clallam County and the Federal Highway Administration."
Future project work will include paving the Lyre River Trailhead parking lot, restoring the Daley Rankin Tunnel, and finishing the remaining trail improvements. Paving the length of the trail will occur in the final phase.
The Spruce Railroad Trail improvements are part of
a multi-year collaborative project to establish the entire 10-mile length of the trail as a universally accessible, multipurpose trail to be shared by hikers, bicyclists, equestrians and people traveling in wheelchairs. Clallam County and Olympic National Park are jointly funding the project. Federal Highway Administration staff provide construction management and general contract oversight.
The Spruce Railroad Trail follows the historic railroad grade of the Spruce Railroad, built in 1918 and abandoned in 1951. 
When the project is completed in 2019 it will become a signature piece of the 134-mile long Olympic Discovery Trail that will eventually connect Port Townsend to La Push—Puget Sound to the Pacific Ocean.
For current trail, road and travel information, visitors should consult the park website at
www.nps.gov/olym
or call the recorded Road and Weather Hotline at 360-565-3131.
Last updated: June 25, 2018