Learn About the Park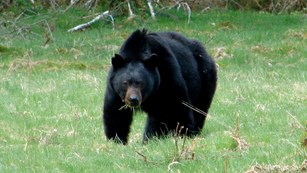 Nature
Olympic National Park encompasses three distinctly different ecosystems:glacier-capped mountains, Pacific coast, and temperate rain forests.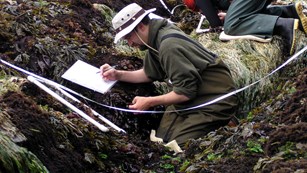 Science and Research
Park scientists work with academic partners, as well as federal, state, and tribal agencies to study and monitor park resources.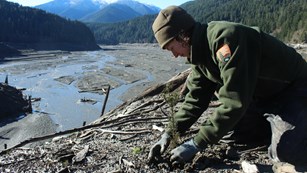 Elwha River Restoration
Discover the history and science of the largest dam removal in U.S. history.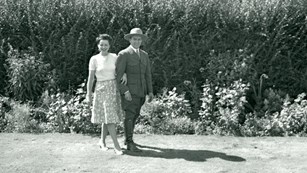 History and Culture
Interwoven throughout the park's outstanding and diverse landscape: an array of cultural and historic sites representing over 12,000 years.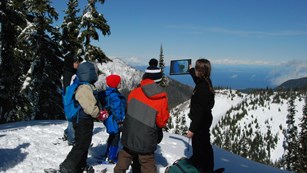 Education
Olympic offers a wealth of educational and learning opportunities for teachers, parents, scout and youth leaders.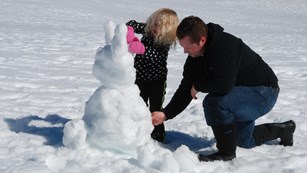 Kids and Youth
Take a virtual tour of the park, make your own salmon hat, learn about how to volunteer or become a Jr. Ranger.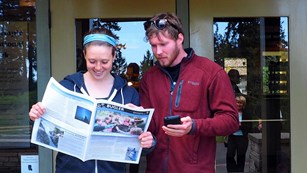 News
Stay connected to current events at Olympic. Browse news releases and get a copy of the park newspaper.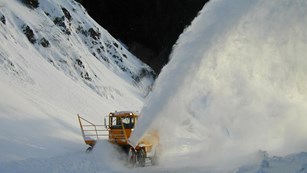 Management
Learn about the work that happens behind-the scenes, the laws and policies that guide park management, and park statistics.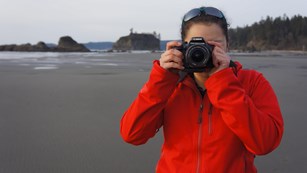 Photos and Multimedia
Experience Olympic virtually. Browse photo albums, check our webcams, watch videos and learn about the science happening behind the scenes.
Last updated: November 30, 2016