News Release
Olympic National Park begins project to improve bridges throughout the national park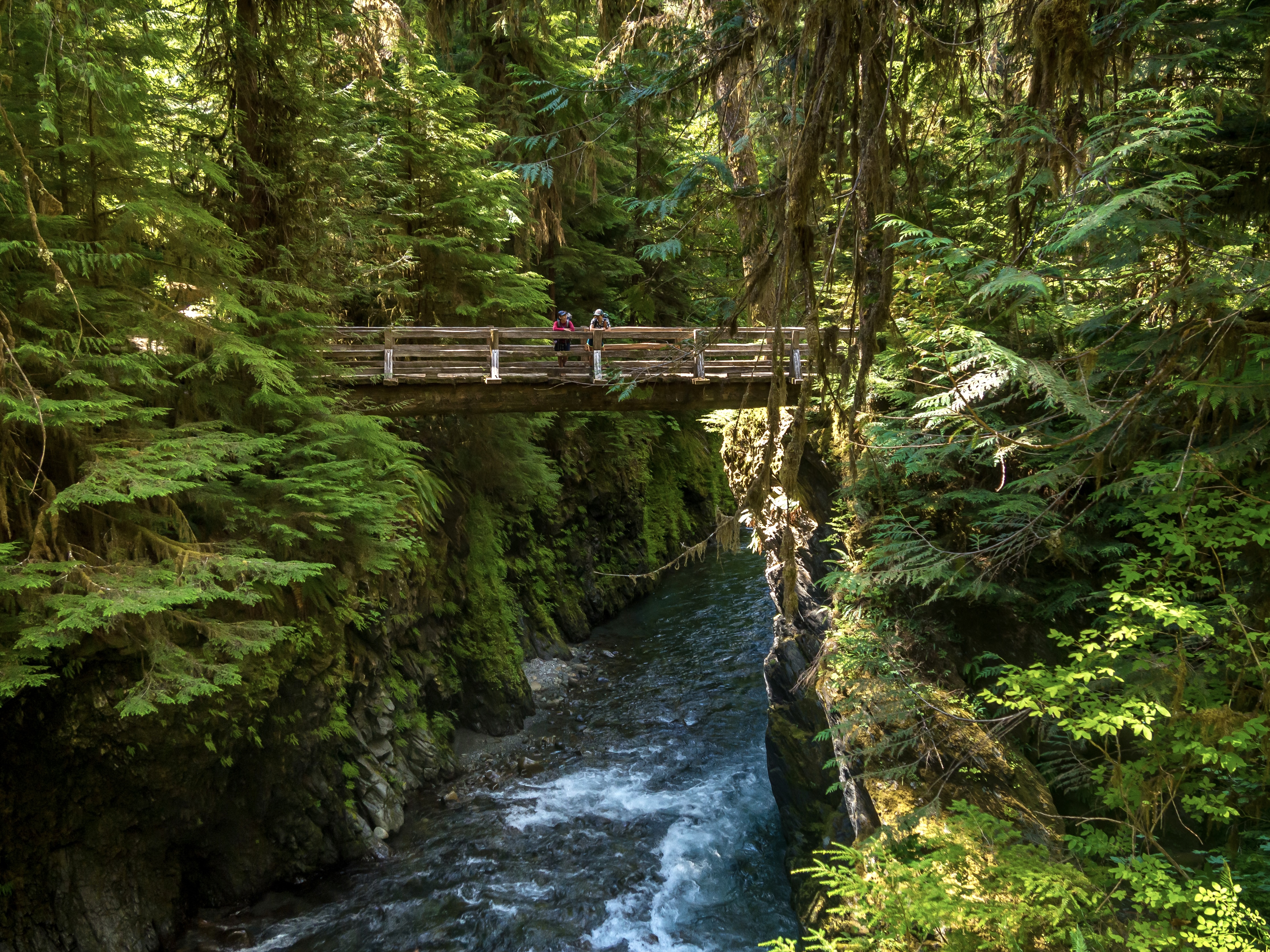 News Release Date:
April 26, 2023
News Release Date: April 26, 2023
Contact: Olympic National Park Public Affairs Office

PORT ANGELES, Wash. – In spring 2023, Olympic National Park will be starting a project to address deferred maintenance on several road bridges throughout the park. Visitors to the national park during the construction period should anticipate bridge closures or delays. 
This $2.4 million project will be managed by the Federal Highways Administration. Construction will be undertaken by Washington-based Massana Construction. Bridge repairs will include deck sealing, painting, and minor repairs. 
Closure Schedule 
In most cases, roads with bridge crossings will remain open. Traffic across bridges may be limited to a single lane during project work. However, temporary full closures will be required along Graves Creek Road and Lyre River Road. Graves Creek Road and the East Fork Quinault Trail will be closed from April 17 to May 25, 2023. This temporary closure of Graves Creek Road will also allow workers to replace the "Pony Bridge," a trail bridge on the East Fork Quinault Trail. The Pony Bridge replacement is part of a separate project addressing numerous trail deficiencies in multiple areas of the park.  
Additional closures to facilitate the painting of the three Graves Creek bridges will be required. This closure will take place August 1 to August 4, 2023. 
The Lyre River Bridge on the East Beach Road will require a full closure on July 12, 2023, from 9:00 AM to 5:00 PM to help facilitate repairs. This bridge provides access to the eastern section of the Spruce Railroad Trail and some private residences on East Beach Road.  
Finally, the large wooden footbridge on the Kestner Homestead Loop in Quinault will be closed June 13-29, 2023, as the bridge receives a new wood deck. The trail will still be accessible, but hikers will not be able to complete the entire 2-mile loop.  
Otherwise, all other bridge repairs listed below will have single-lane traffic throughout the project. Visitors can expect 10–15-minute delays, but 30-minute delays are possible. 
Epoxy Overlay on the following bridges: 
Mora Dickey River Bridge 

North Fork Sol Duc River Bridge 

Sol Duc Hot Springs Bridge 
Lake Crescent Barnes Point Bridge 

Queets Salmon River Bridge 

Quinault Big Creek Bridge 

Quinault Bunch Creek Bridge 

Quinault Howe Creek Bridge 
Other Minor Repairs: 
Two viaducts at Lake Crescent US 101 

Two viaducts on the Hurricane Ridge Road 

Sol Duc North Fork Bridge 
Lake Crescent Barnes Point Bridge 
"Maintaining road and trail access is critical in managing Olympic National Park. These much-needed repairs will allow continued access to several areas throughout the park." said Lisa Turecek, Facility Manager.  

For the most up-to-date road closure information, call the recorded "Road and Weather" phoneline at 360-565-3131 or check the Park's Alerts and Conditions webpage. 
 
Last updated: April 26, 2023