Basic Information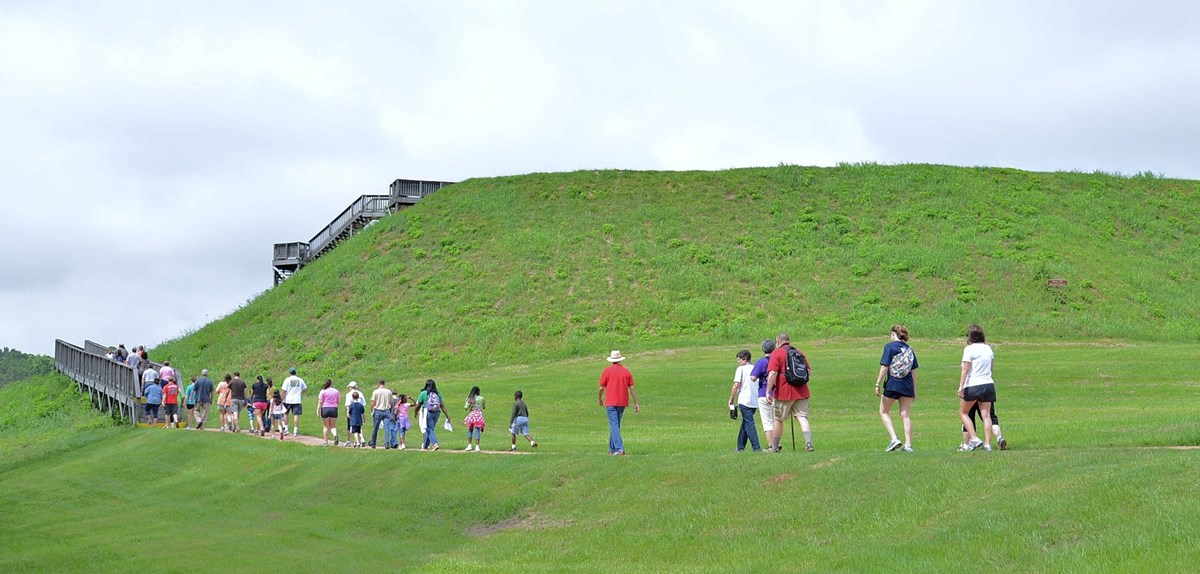 The park and Visitor Center is open- 9:00 am-5:00 pm daily. Visitors must be out of the park at 5:00pm.
The park is closed on Thanksgiving Day, December 25, and January 1
Phone- (478) 752-8257
Bicycling is allowed only on the park road and the Heritage Trail.
Picnicking is allowed only in the picnic area.
No climbing on the mounds.
No recreational activities allowed beyond the Visitor Center area.
No kite flying is allowed in the park.
No unmanned aircraft is allowed in the park. Launching, landing, or operating an unmanned aircraft from Ocmulgee Mounds National Historical Park is prohibited except as approved in by the park superintendent. Detailed information about the policy is available... more
Last updated: May 31, 2020