Learn About the Park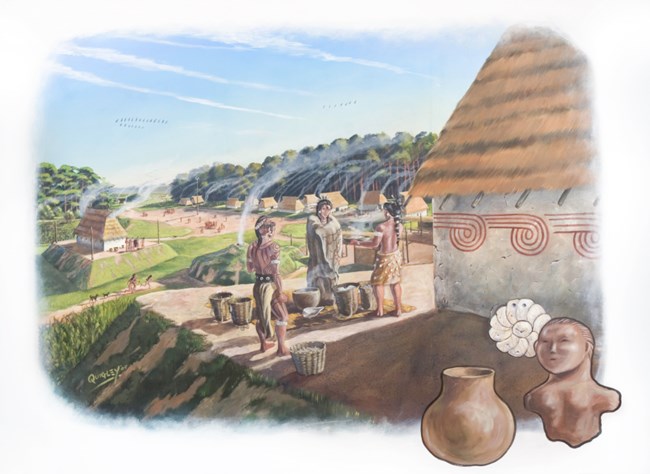 Ocmulgee Mounds National Historical Park has 17,000 years of human history. The Paleo-Indians first came to Middle Georgia during the Ice Age. The first people to this area were nomadic hunters and gathers who occupied this area for thousands of years. Around 1000 B.C.E they settled down into small villages growing crops of corn, beans, squash, and sunflowers. Around 900 C.E a new culture arrived here known as the Mississippians. They were a complex society with a government and religious system. They constructed mounds here for their elite members of society. The Mississippian culture thrived here until Europeans arrived around 1600. The Muscogee (Creek) Nation today called this land their ancestral homeland "where they first settled down".
The park has lots of history and nature for visitors to explore. Check other links on this page to learn more.
Photos & Multimedia
History & Culture
Nature
Education
Kids & Youth
Management
Last updated: December 4, 2020