Nature & Science
Ocmulgee National Monument is located along the Ocmulgee River in central Georgia at the "Fall Line," a unique strip of land stretching from South Carolina across Georgia into Alabama. Millions of years ago, ocean waves pounded the southeastern shoreline of the North American continent. The warm sea deposited sand, silt and marine clay along the beach. Gradually, the sea retreated and revealed a sandy plain. This former beach with its dunes remained as a narrow band separating the Coastal Plain from the rolling, rocky hills of the Piedmont to the North. The environmental variations within this region afford diverse natural resources and habitat for a rich variety of plants and wildlife, including a number of endangered and threatened species. The park's 702 acres encompass upland fields and forests, and wetlands along Walnut Creek and the river. The Ocmulgee River Heritage Greenway provides an undeveloped corridor between Ocmulgee National Monument and Bond Swamp National Wildlife Refuge downriver.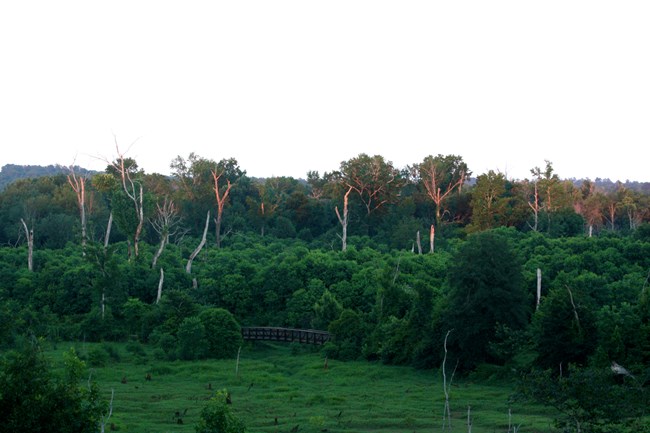 Our emergent wetlands, allows a view into the heart of this exciting new ecosystem with a diverse selection of birds, plants, animals and reptiles.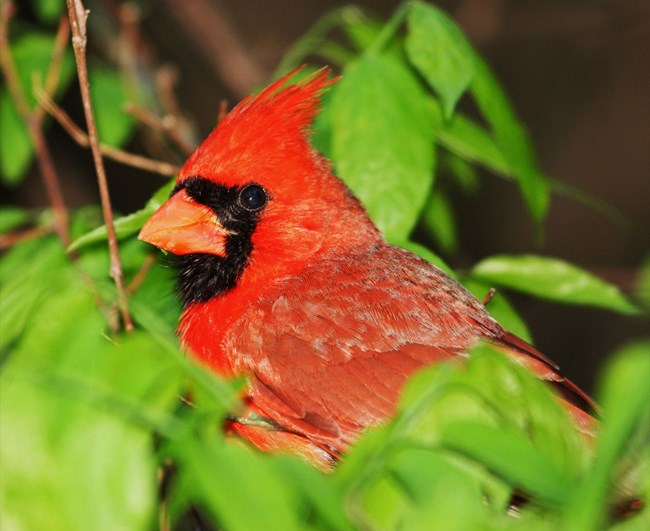 Ocmulgee's Bird check list-
click here Page 1
page 2
Also the Ocmulgee Audubon Society has a website of the birds they seen in the park. Click on the link to see what they have discovered.
Ocmulgee Mammal check list- click here page 1 page 2
Fish Species list- click here


Last updated: July 7, 2016