Nature & Science
Ocmulgee Mounds National Historical Park is known for its cultural history, but it has an abundance of nature as well. The park's 1,860 acres encompass many natural features and ecosystems, such as upland fields and forests, as well as
wetlands
along Walnut Creek and Ocmulgee River. These diverse natural resources and habitats are utilized by a rich variety of wildlife, including several endangered and threatened species.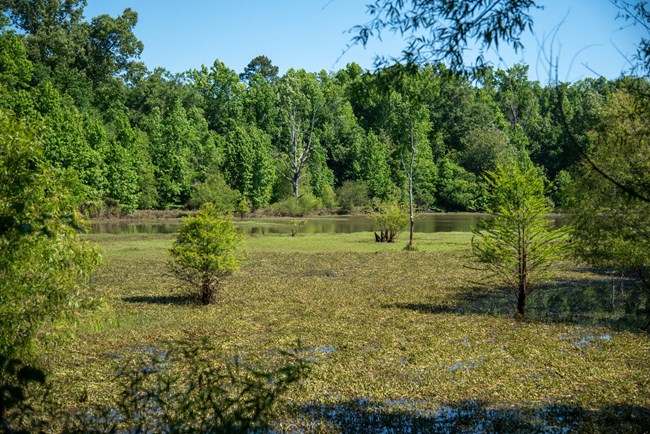 Natural Features and Ecosystems:
Explore the diverse ecosystems that form the landscape of the park.
Plants:
Learn more about the plants that grow in the park, both native and invasive.
Animals:
See what types of animals call Ocmulgee Mounds home.


Last updated: July 25, 2023