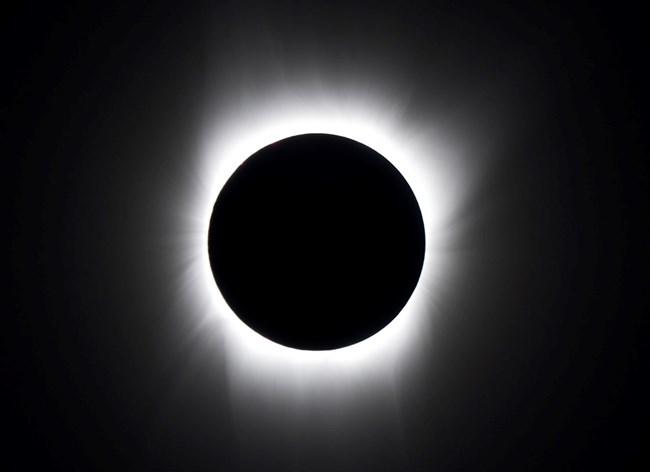 What is a solar eclipse?
A solar eclipse occurs when the moon passes between Earth and the sun, blocking at least part of the sun as viewed from some areas of the earth. During a total solar eclipse, the moon completely obscures the sun so that only the sun's corona is visible for a moment in time. On
August 21, 2017
, a total solar eclipse will be visible along a roughly
67-mile wide path across the United States from Oregon to South Carolina.
For more information on the Great American Solar Eclipse, check out
NASA's website
.