Rock Creek Campground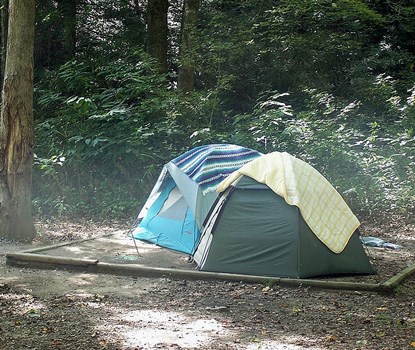 Rock Creek Campground, located adjacent to the Nemo area of Obed Wild and Scenic River, offers 11 campsites. A $10 per night fee is charged. Reservations may be made by calling 1-877-444-6777 or going online at recreation.gov. The campground has grills and primitive toilet facilities, but no running water. Download a map here (253 KB).
DIRECTIONS TO CAMPGROUND FROM VISITOR CENTER
(6 miles one way):
Turn right out of the visitor center parking lot onto Maiden Street and drive until you reach the intersection of Main Street.
Continue straight across Main Street to the next intersection and turn right onto Spring Street. Spring Street becomes Catoosa Road at the curve to the left.
Stay on this road and follow the signs approximately 5.6 miles to reach your destination.


Last updated: December 12, 2019