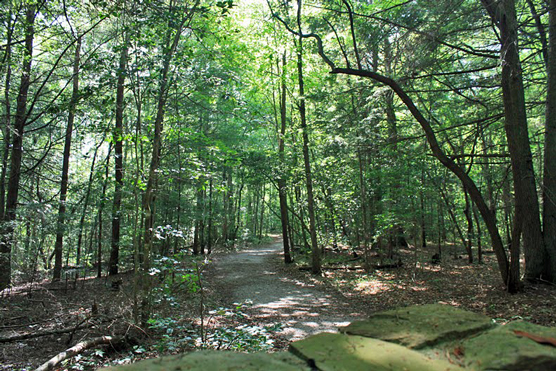 News Release Date:
August 14, 2011
Contact: Joe Zagorski, 423-346-6294
Join us on Saturday, August 27th, for a unique educational experience at the Obed Wild and Scenic River. Park Ranger Joe Zagorski will be leading a hike along the Boulder Trail. He'll be discussing several tree species along the trail and their particular connections to American history. We'll cover past presidents, the early Colonial period, the American Revolution, and even newsworthy events of the 20th century. This hike combines a nature walk with an opportunity to store up some trivia knowledge. Please meet us at the Lilly Bluff Overlook parking lot at 1:00 p.m. (Eastern time). This free event, which requires no reservations, should conclude by 2:30 p.m. Be sure to wear sturdy shoes and bring some drinking water.
For more information, please call the park at 423-346-6294.