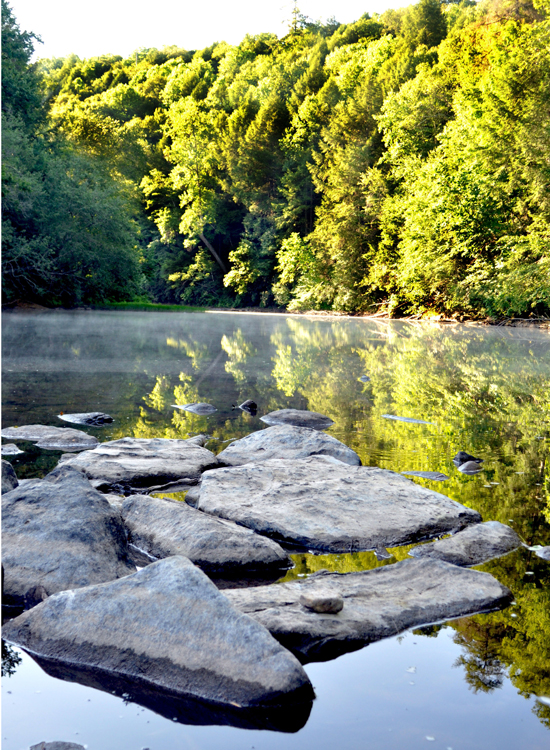 News Release Date:
August 15, 2013
Contact: Dave Carney, 423-346-6294
Wartburg, TN– The Obed Wild and Scenic River has just released a visitor use study that examines characteristics, trip preferences, and expenditures of visitors of the park. The park partnered with the University of Idaho to conduct a systematic random sample of visitor groups at four locations (Wartburg Visitor Center, Lilly Bridge, Nemo Bridge, and Doc Howard Climbing Area) in the park during the months of September and October 2012. The study included a brief on-site interview and a 16 page take-home questionnaire.
The 70 page document examines a wide range of visitor traits and details. Key findings include:
·Visitors were from 16 states with 81% from Tennessee. Forty-seven percent of visitor groups were residents of the area (within 50 miles of the park).
·Forty-one percent had visited the Obed six or more times in their lifetime, and for 30%, this was their first visit.
·Forty-one percent of visitors were ages 21-35 years, 19% were 51-65 years old, and 8% were ages 15 years or younger. 60% of visitors were male. One percent were Hispanic or Latino.Ninety-three percent of visitors were self –identified as White and three percent as having Asian ethnicity.
·During the on-site interview, 76% of visitor groups said the park was their primary destination, and 12% said the park was one of several destinations.
·The most common primary reasons for visiting Obed WSR area among non-resident visitor groups were to visit the park (58%) and visit friends/relatives in the area (9%).
·Fifty-five percent of visitor groups chose to visit the park because of the scenery, and 47% visited because of the climbing opportunities.
·Twenty-seven percent of visitor groups stayed overnight inside the Obed WSR or within 50 miles of the park.
·The average length of stay in the park was 21.9 hours, or .9 days.
·Twenty-nine percent of visitor groups visited other local attractions on their visit. Of those visitor groups that visited other local attractions, 51% visited Frozen Head State Park, 32% visited Catoosa Wildlife Management Area, and 26% visited Big South Fork National River and Recreation Area.
·The most common places visited in the park were Lilly Bridge (66%), Lilly Bluff Overlook (56%), and the Obed Visitor Center (32%). The most common activities in the park were hiking/walking (61%). Forty-seven percent of visitor groups participated in rock climbing activities, of which 83% were sport climbing and 25% were bouldering. The most common sites at which visitor groups rock climbed were Lilly Bluff (58%), South Clear Creek (43%), and Lilly Boulder Field (24%).
·The average visitor group expenditure (inside and outside the park within 50 miles of the park) was $97. The average total expenditure per person (per capita) was $52.
The entire survey results are available on-line at https://www.nps.gov/obed/naturescience/upload/262_OBRI-rept.pdf.For more information call 423-569-9778.