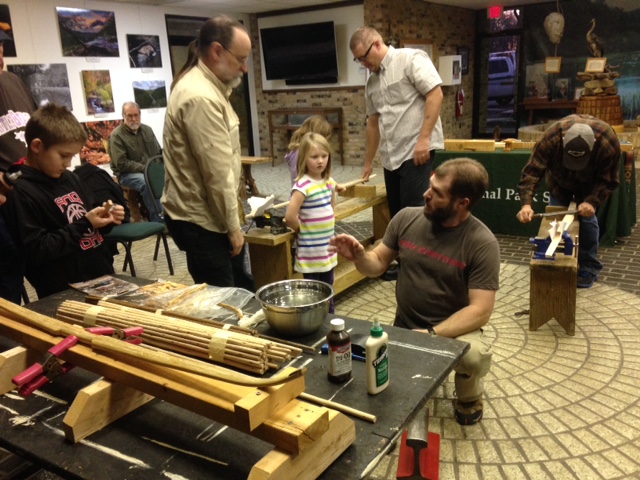 News Release Date:
March 10, 2015
Contact: Chance Hall, 423-346-6294
Contact: Matt Hudson, 423-346-6294
The Obed Wild and Scenic River, in partnership with bowyer Travis Gosnell, announces another primitive bow workshop at 5 p.m. (ET) on Thursday, March 19, 2015, at the Obed Visitor Center, 208 Maiden Street in Wartburg, Tennessee.
Travis Gosnell built his first bow as a child and has always enjoyed a good challenge. He says, "At times, it (bow building) is a kind of therapy from the rat race of life." Travis has his bachelor's degree in history and political science from Tennessee Technological University and has worked a variety of jobs before becoming a teacher at Wartburg Middle School. He enjoys hunting, fishing, Native American archeology, and World War II history. Visitors will have the opportunity to help in the process of building a primitive bow and ask questions about other primitive weaponry.
For more information, please contact the park at (423) 346-6294.