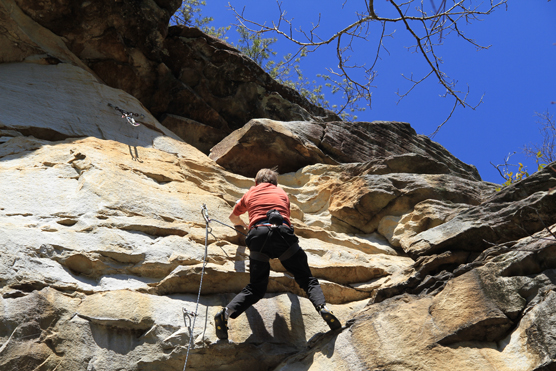 News Release Date:
June 20, 2011
Contact: Joe Zagorski, 423-346-6294
The Obed Wild and Scenic River will be holding its 4th Annual Rock Climbing Expedition on Saturday, July 23rd. The event will once again be held at the main climbing area just above Lilly Bridge. The expedition is geared for any beginning climber who is interested in learning this fast-growing activity. The East Tennessee Climbers Coalition (ETCC) will once again volunteer their help.
The event runs from 12 noon (Eastern time) to 2 p.m. Please park at either parking lot along Lilly Bridge on Ridge Road. Then walk up the Bridge Trail to the main climbing area. There is no need to bring equipment. Everything you need will be provided. No resevrvations are necessary for this free event, but please arrive early to get fitted for harnesses and climbing shoes.
For further information, please contact the park at 423-346-6294.