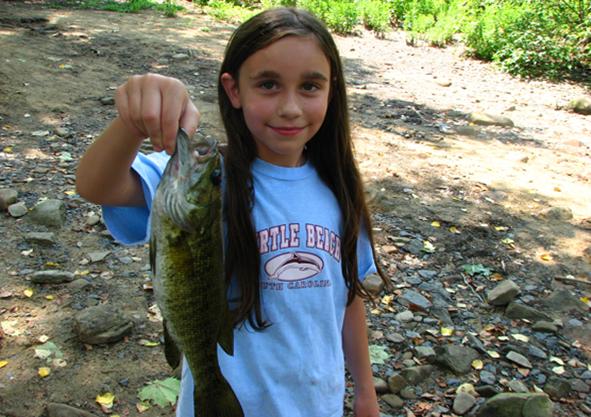 News Release Date:
May 26, 2015
Contact: Chance Hall, 423-346-6294
Contact: Chris Derman, 423-569-9778
The Obed Wild and Scenic River will host Fish with a Ranger Day on Saturday morning, June 6, 2015. This is Tennessee's Free Fishing Day and no license will be required for participation in this program. Fishing is a popular outdoor sport across the nation, and it is a great way for families to spend quality time together. Free Fishing Day is always the Saturday of the first full week in June. Anyone (resident or non-resident) of any age can fish free without a license in Tennessee's public waters on June 6.
To participate in Fish with a Ranger, meet at Lilly Bridge at 7 a.m. (EDT).  Fishing rod, reel, and some tackle will be provided for participants to use. Children are particularly encouraged to attend but must be accompanied by an adult. This program is an excellent chance to learn helpful tips and tricks of fishing in the free-flowing streams of the Cumberland Plateau.
For more information, please contact the Obed Visitor Center at (423) 346-6294.