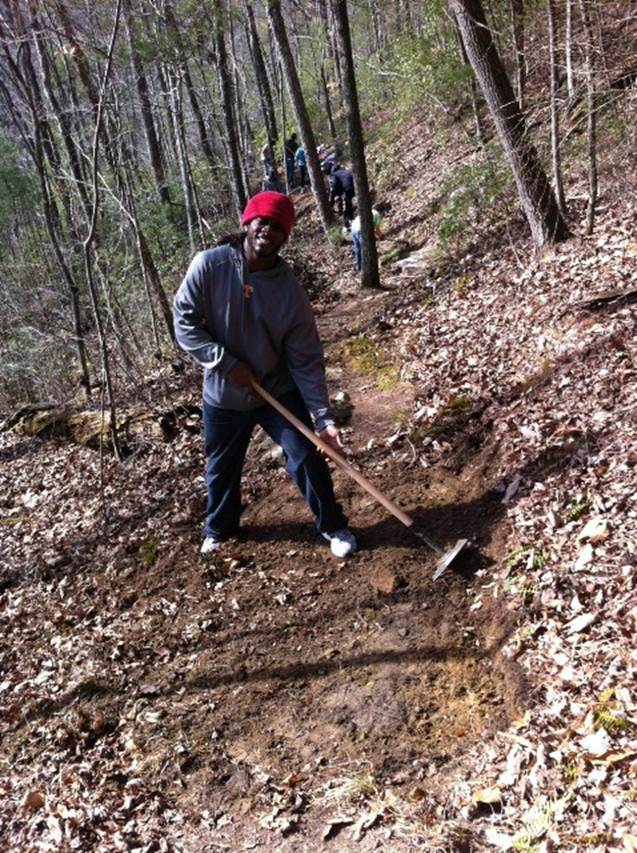 News Release Date:
February 9, 2015
Contact: Veronica Greear, 423-346-6294
Contact: Matt Hudson, 423-346-6294
Tennessee Citizens for Wilderness Planning (TCWP) and Obed Wild and Scenic River will be hosting the annual Cumberland Trail work day on Saturday, February 21. Volunteers should meet at Rock Creek Campground at 10:00 a.m. (EST).  Trail maintenance will be performed on the 2.5-mile section of the Cumberland Trail between Rock Creek Campground and Alley Ford. After completing the trail work, participants will enjoy a late lunch by the river before hiking back to the campground. Work will concentrate on routine trail maintenance such as cleaning out clogged water bars, removing down logs and limbs, cutting back brush along the trail and establishing the original trail base in some areas. The event is expected to conclude around 4:30 p.m.
Participants should wear sturdy shoes or boots and bring work gloves, shovels, loppers, clippers, and small bow saws or folding saws (NO CHAINSAWS). Some hand tools will be available at the event. Volunteers should bring clothing appropriate for weather conditions, and plenty of water, snacks, and a lunch. Also, sunscreen and bug spray may be needed. In the event of bad weather, this work day will be rescheduled. For updates call the park visitor center, like us on Facebook as Obed Wild and Scenic River or follow us on Twitter at ObedWSR.
For more information, please contact the park at (423) 346-6294.