Dr. Joy DeGruy to speak at African Burial Ground
Date:
December 9, 2013
Contact:
Mindi Rambo
, 212-668-2208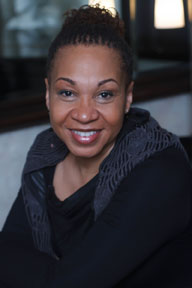 NEW YORK -- Dr. Joy DeGruy will speak at 11 a.m. on Saturday, Dec. 14 at African Burial Ground National Monument. Her topic will be Post Traumatic Slave Syndrome – the residual effect of slavery on African Americans today. 
Her book "Post Traumatic Slave Syndrome: America's Legacy of Enduring Injury and Healing" lays the groundwork for understanding how the past has influenced the present. It also opens up the discussion of how non-productive attitudes, beliefs and adaptive behaviors can be eliminated and how African Americans can build upon the strengths they have gained from the past to heal injuries of today. 
DeGruy is a nationally and internationally renowned researcher, educator, author and presenter with more than 25 years of practical experience as a professional in the field of social work. 
What: Presentation on Post Traumatic Slave Syndrome
Who:  Dr. Joy DeGruy
When: 11 a.m. Dec. 14, 2013
Where: African Burial Ground NM Visitor Center, 1st floor, 290 Broadway, lower Manhattan
Web:    www.nps.gov/afbg 
About African Burial Ground National Monument
One of the most significant archaeological finds in U.S. History, the African Burial Ground is a 17th- and 18th-century cemetery that was rediscovered in 1991 when construction began on a federal office building in lower Manhattan. In 1993, the site was preserved as a National Historic Landmark by the Secretary of the Interior and was later designated as a National Monument by Presidential Proclamation on Feb. 27, 2006. The National Monument is part of an original 7-acre site containing the remains of approximately 15,000 people, making it the largest and oldest African cemetery excavated in North America.
Last updated: February 26, 2015