Public Transportation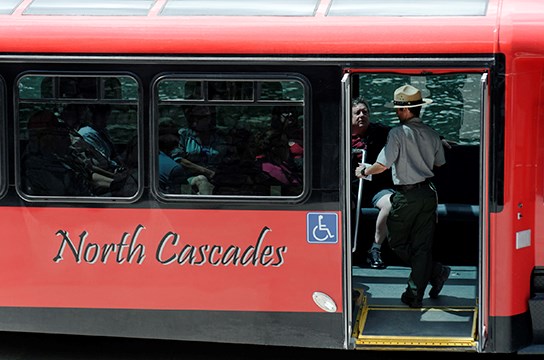 Very little of the park is directly accessible by public transportation but many gateway communities are served by national, regional, and local transit systems.
PLANE
TRAIN
Amtrak
VIA
The Canadian arrives three times per week from Toronto and the Canadian Rockies in Hope, Chilliwack, Abbotsford, and Vancouver, BC. Rental car services are available in Chilliwack, Abbotsford, and Vancouver, BC.

BUS
National
Greyhound serves communities along Interstate 5/Highway 99, including Mount Vernon and Bellingham, and US Highway 2, including Leavenworth and Wenatchee.

West
East
LAKE CHELAN FERRY
The Lady of the Lake provides round-trip service between Chelan and Stehekin with scheduled stops at Field's Point and Lucerne. Daily service is available from mid-Spring through early fall with reduced service during the winter months.
Contact the park at (360) 854-7200 or E-mail us for more information.


Last updated: July 24, 2017