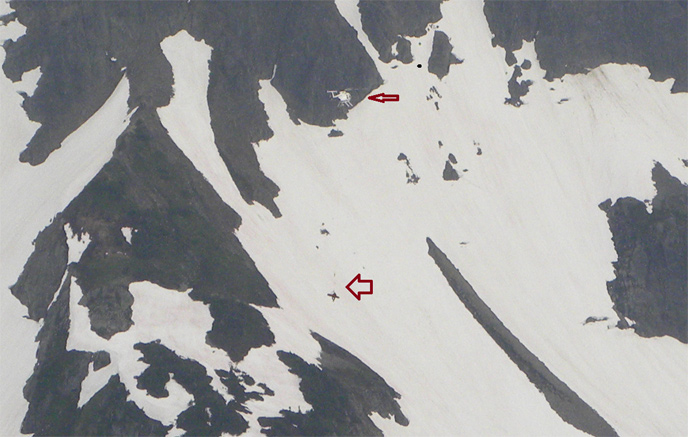 News Release Date:
July 15, 2012
Contact: Charles Beall, 360-631-4041
The North Cascades National Park search and rescue team recently responded to two separate mountaineering accidents, evacuating four people from remote mountain peaks.

On Friday, July 13th, after they successfully navigated through the remote northern Picket range and climbed several peaks, a party of three climbers requested assistance. One of the three hiked out to report that his two partners had been hit and injured by falling snow from a steep wall above their camp in a basin below Luna Peak. Rangers evacuated the injured 29 year-old male and 29 year-old female climbers via a National Park Service-contracted helicopter from HiLine Helicopters to Marblemount where the male was transferred to a local hospital by ambulance and the female was released.

On Saturday, July 14th, a party of seven was climbing the south side route of Sahale Peak. One member of the party inadvertently pulled a large boulder, which struck him and then a member of the party below. Another member of the party hiked to Cascade Pass and contacted a wilderness ranger who activated a rescue response. Climbing rangers approached the two injured climbers on foot from Boston Basin, and by helicopter from Marblemount. The critically injured 24 year-old female was moved from the glacier by a National Park Service-contracted helicopter from HiLine Helicopters in a short-haul maneuver, and then transferred to an Airlift Northwest medical helicopter at a road site. She was flown to Harborview Medical Center in Seattle and was reported to have multiple fractures, but be in stable condition. The 25 year-old male climber, with minor injuries, was also flown out of the backcountry, but was released.

Digital images of the Sahale Peak Search and Rescue are available for download and use at Flickr.