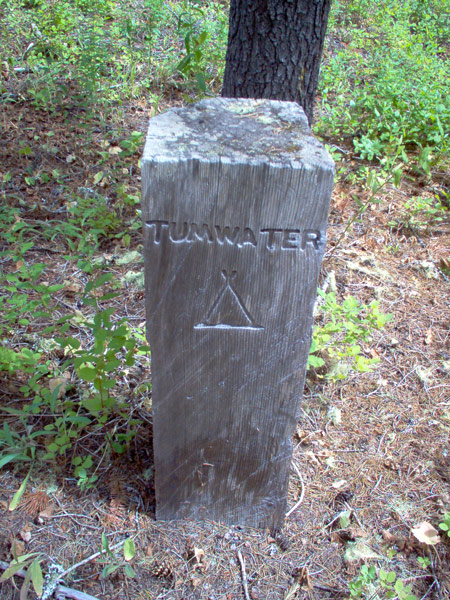 News Release Date:
June 20, 2013
Contact: Ken Hires, 360-854-7365  ext. 13
Until further notice Tumwater Campground on the upper Stehekin Valley Road will be closed, due to bear activity. A bear received a substantial food reward when it broke into a garbage can there on Monday, June 17th.

The can has been removed, but the bear is expected to return repeatedly to look for anything else that might be available. It is critical that the bear not receive any further food reward, as this perpetuates "human" food-seeking and can lead to potentially dangerous bear behavior.

Experience has shown that a camp closure of two to three weeks has been sufficient to convince bears there are no more rewards for them, and bears have typically moved on. This is why the campground will be closed for a minimum of two weeks (June 18-July 3), and monitored frequently. The safety of reopening the campground will be reevaluated after that time.

The nearby High Bridge Campground will also receive frequent monitoring, as bears that have received food rewards at one or the other campground in the past have moved back and forth between them, looking for additional, easily-obtained food.

"As always it is vital to our stewardship of a wild and free-ranging bear population to keep all sources of potential food and other attractants secure from bears. Unfortunately, nothing is bear-"proof", as demonstrated at Tumwater. However, taking precautions to make these items as secure as possible by proper use of bear-resistant food storage lockers, garbage cans and food canisters, generally prevents bears from obtaining food from people, which can be a fatal mistake for bears," said Anne Braaten, Bear Management Biologist.