News Release
Don Striker Selected as Superintendent for North Cascades National Park Service Complex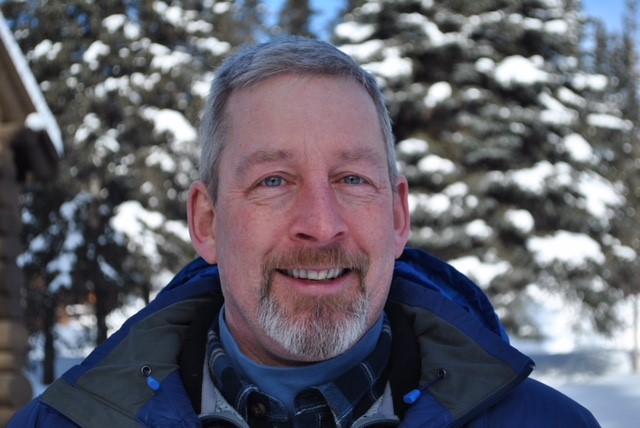 News Release Date:
September 21, 2021
Contact: NPS Pacific West Public Affairs
SAN FRANCISCO - The National Park Service (NPS) has selected Don Striker to serve as the superintendent of North Cascades NPS Complex starting in November. This position oversees North Cascades National Park and Ross Lake and Lake Chelan national recreation areas. Striker currently serves as the superintendent of Denali National Park and Preserve in Alaska.
"With 28 years of experience in the National Park Service, Don has a proven history of visitor and resources management," said Acting NPS Regional Director Cindy Orlando. "He brings extensive skills in managing vast natural areas and an ability to cultivate partnerships, which make him a great fit for this position."
"I am excited to serve as the superintendent at the North Cascades National Park Service Complex, which is at the heart of nearly two million acres of interagency wilderness," said Striker. "I look forward to joining an amazing team and working with the park's world-class partners to conserve the scenic, natural and cultural values of this unique area."
In his current role, which he has held since 2013, Striker manages six million acres of wilderness and mountain landscapes, including North America's highest peak, and the traditional homeland of Alaska's Athabascan and Dena Native people, where they continue to practice a subsistence way of life. He recently served for 18 months as the acting regional director for the NPS in Alaska, overseeing all NPS operations across 16 parks, two affiliated areas and 54.7 million acres. Striker has also served as the superintendent at New River Gorge National River and Mount Rushmore and Fort Clatsop national memorials.
In addition to several superintendent positions, Striker has served as a comptroller at Yellowstone National Park and held several high-level administrative positions representing the NPS on interagency teams within the Department of Interior.
Striker holds a Bachelor of Science in Economics from the Wharton School of Business at the University of Pennsylvania. He and his wife Gretchen of 34 years have three children: Ryan (30), Bobby (28) and Kali (26). In his free time, Striker enjoys all things outdoors.
The North Cascades NPS Complex encompasses a "vast sea of peaks." More than 300 glaciers are within the park – the largest single concentration of glaciers in the United States outside of Alaska. The NPS complex also preserves evidence of more than 9,000 years of human presence on the landscape including high elevation archeological sites. Park staff protect and interpret evidence of the early use of the landscape by Native Americans, homesteaders, miners, trappers, tourists, and industry as well as the conservation and management of forest lands by the federal government.
Last updated: September 21, 2021