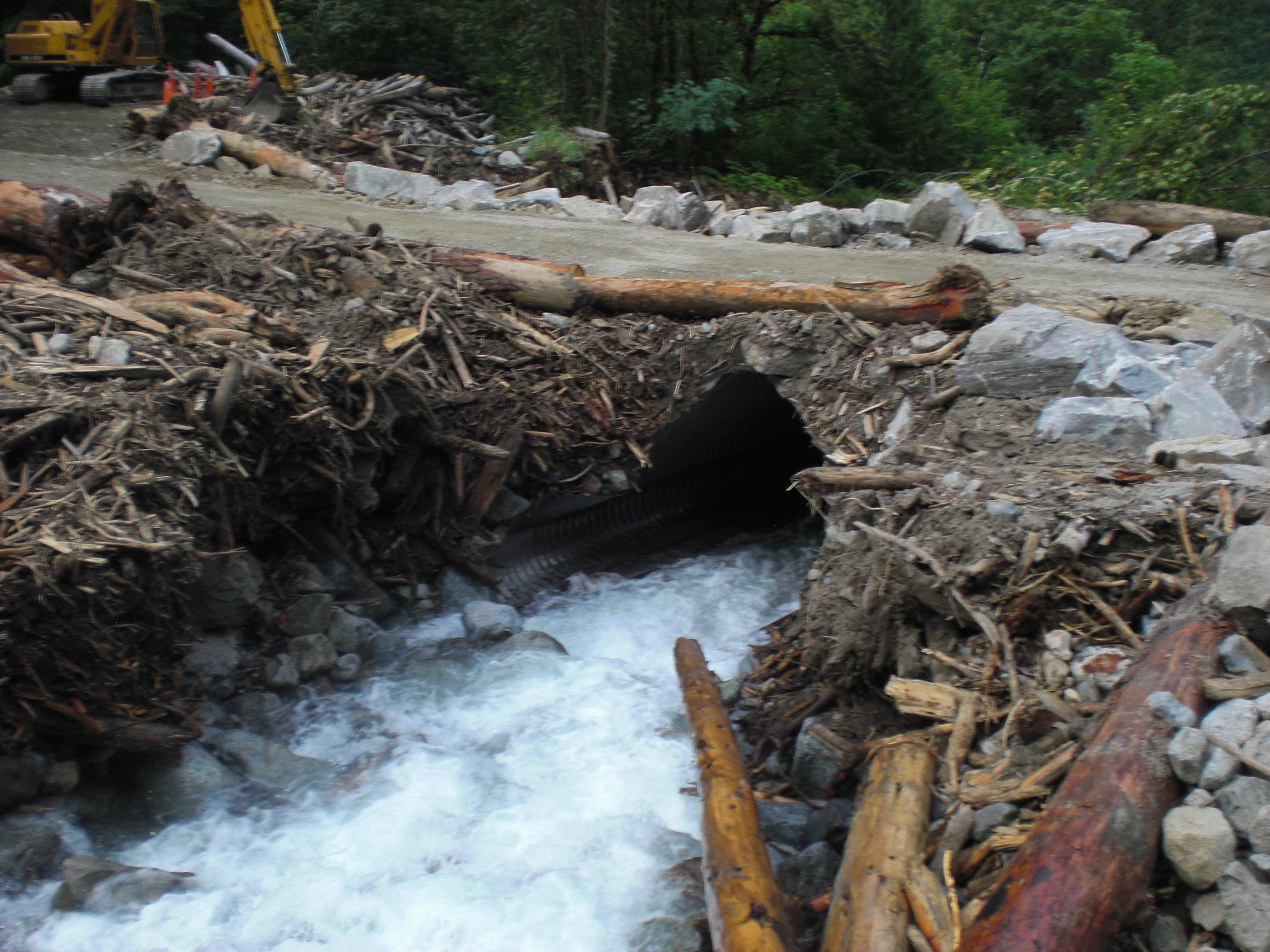 News Release Date:
May 30, 2014
Contact: Ken Hires, 509-699-2080 ext. 13
Hikers and climbers who are planning to access Boston Basin or the Cascade Pass area in North Cascades National Park Service Complex this fall need to be aware that the last three miles of Cascades River Road will be closed to both vehicle and foot traffic of any kind from September 8 until late October, 2014. The closure will allow crews to make extensive repairs to the road, and will affect hikers approaching the area from either the east or westside.
The road closure will begin at El Dorado parking area near mile post 20 and will be in effect 24 hours a day, 7 days per week to allow heavy equipment and the many large dump trucks needed to use the road safely. Preliminary surveys and erosion control work will begin in late August; however those activities will not significantly affect visitors. Access to the Eldorado Climbing Area will not be affected.
The National Park Service will be working with the Federal Highway Administration to make these road repairs. The repair will consist of installing a sixty foot long concrete "box culvert" with a debris rack to prevent culvert plugging at Boston Creek crossing where many washouts have occurred in the past, including most recently last October that left over 70 visitors stranded.
Superintendent Karen Taylor Taylor-Goodrich said "This temporary closure is necessary in consideration of visitor safety while this critical work is being done to help maintain long term access to the popular Cascade Pass area."
For alternative fall hikes, climbs or access to Stehekin via another route, please contact the Wilderness Information Center at 360-854-7245, the Golden West Visitor Center at 509-699-2080, ext 14 or any park ranger station.