Aerial Rescue from Dorado Needle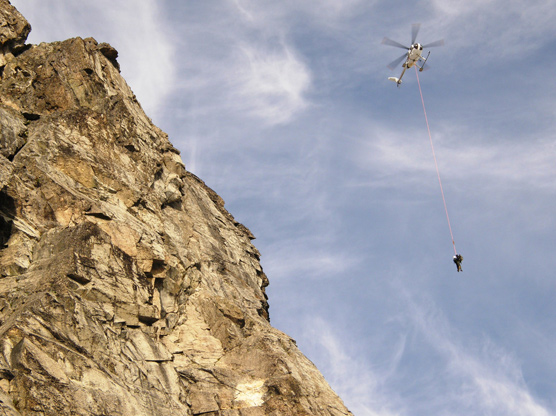 News Release Date:
August 19, 2009
Contact:
Kelly Bush, 360 854-7241
On August 17, two Portland Oregon climbers were ascending the Dorado Needle via the SW Buttress Route when the lead climber fell approximately 20 feet. The belayer was able to lower his partner to a protected ledge. While not critically injured, the fallen climber suffered a severe puncture wound which left him unable to climb or descend further due to pain and profuse bleeding. The partner was able to travel out across three glaciers and significant cross-country terrain to report the stranded climber to the Wilderness Information Center in Marblemount. A team of three rangers were flown to the site via the park's on-call contracted aircraft from HiLine Helicopters. The extraction was completed with a wall pick-off type short-haul, then an internal flight. The 36 year old climber was treated and released at the local hospital.