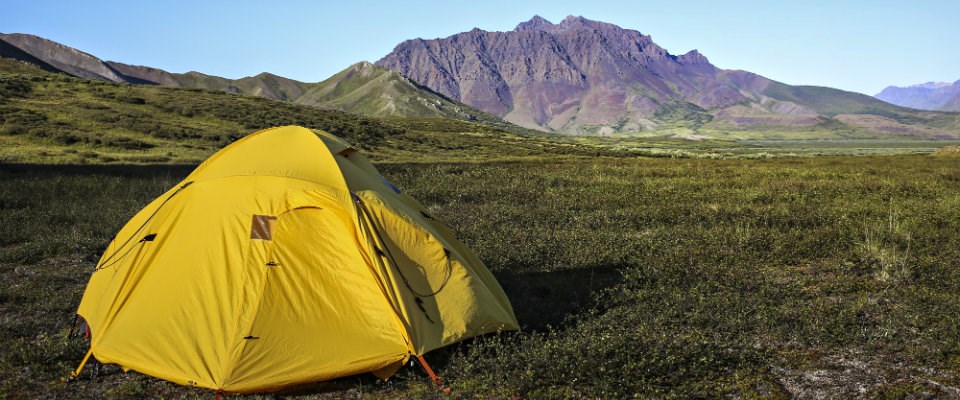 Camping in Noatak National Preserve is a once-in-a-lifetime experience. Far from any roads, trails or signs of civilization, a camping trip in the preserve is a unique wilderness experience that is hard to find anywhere else in the world.
Backcountry Opportunities
Camping in the backcountry allows visitors to experience the best of Noatak National Preserve. Campers can hike through the tundra, wade in the Noatak River or climb the peaks of the DeLong and Baird Mountains.
Hiking is easier in the mountains, where the ground is drier and less spongy. Planes cannot land high up in the mountains, so talk with your pilot about landing at lower elevations or on the river and then hiking up to the ridgelines. The mountains are quite a distance from the valley and accessing the mountains from the river is a trek over tundra and through patches of forest. Blazing your own trail across is possible, but it takes much longer than hiking on firm ground and can be rough going, so plan you time and resources accordingly.
A backcountry camping trip is also one of the best ways to see some of the preserve's spectacular wildlife. Grizzly bears, caribou, moose and peregrine falcons can all be seen in the preserve.