Subsistence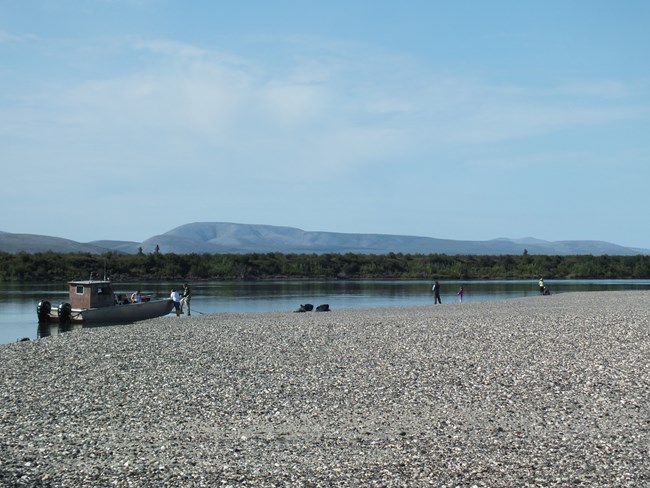 Continuing Traditions

The Nuataaġmiut and Napaaqtaġmiut, the ancestors of the people of Noatak and traditionally associated peoples of Noatak National Preserve, had a seasonal cycle that spanned coastal and inland landscapes and centered around the Noatak River (Burch).

To summarize the traditional subsistence use patterns described by anthropologist Ernest "Tiger" Burch, Nuataaġmiut (Upper Noatak People) moved from the Upper Noatak to the coast of Kotzebue Sound at Sisualik and Nuvuguraq each spring in order to do spring subsistence activities, central to which was the communal beluga hunt. Later in the summer, groups from across Iñupiat country would gather at Sisualik for Qatŋut, the annual trade fair. In August they traveled up river and positioned themselves on the Noatak River or north of it for caribou hunting and wintered inland.

The Napaaqtaġmiut (Lower Noatak People) traveled between the lower Noatak River Valley and through the Igichuk Hills to the coast north of Cape Krusenstern. They also traveled to Sisualik each summer to participate in the Trade Fair. As the people of the lower Noatak, the Napaaqtaġmiut were also highly dependent on caribou and their movements in the fall and winter were often determined by the movements of the herd. Because of the range of their ancestors, the people of Noatak maintain connections with an expansive landscape.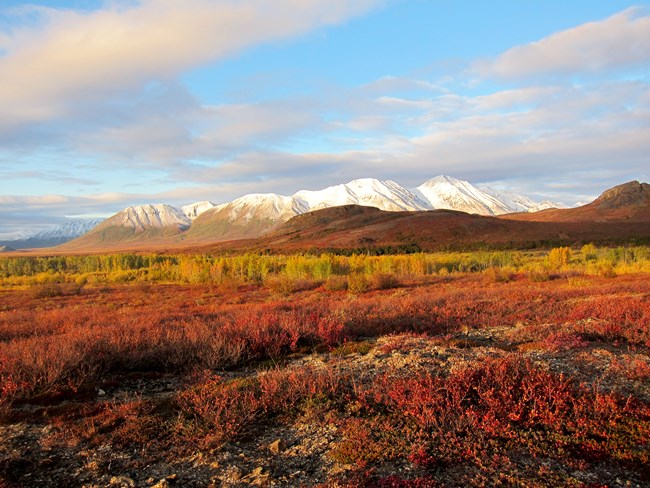 Demands of modern life and the limitations of current transportation shape the current seasonal cycle. The Noatak River is still central to life. Travel by snowmachine and boat takes place throughout the year. During winter, people hunt and travel through the Igichuck hills to Kivalina and the coast of the Chukchi Sea. Each summer, Noatak families travel to Nuvuguraq for fishing and seal hunting off the coast.
Visitors to Noatak National Preserve are asked to be sensitive to these activities and not interfere with the age-old subsistence harvest taking place in the preserve, especially during the key seasons of summer and fall.
Laws and Subsistence
The Alaska National Interest Lands Conservation Act (ANILCA), the legislation that established Noatak National Preserve and many other Alaskan national parks, specifically protects subsistence harvest by local residents. Subsistence is vital to the everyday survival of many rural Alaskans. It preserves both the traditional way of life and generations of accumulated knowledge in Northwest Alaska. Noatak National Preserve does more than protect the land Inupiat people have lived on for generations; it also protects their traditional way of life for future generations.
In Northwest Alaska, subsistence is more than a tradition – it's a way of life. Stores are often under stocked, and the food they do sell is expensive. The food provided by the river and tundra not only preserves a cultural tradition that dates back thousands of years, but allows the first people of the Noatak River to continue to thrive there.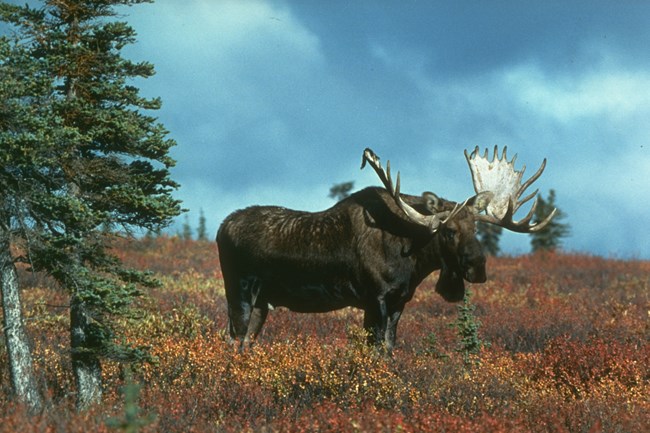 To learn more, watch this video, Respect the Land (Kamaksrił̣iq Nunam Irrusianik): Iñupiaq Values and Subsistence Management in Western Arctic National Parklands filmed and directed by Kristen Green, Anne Beaudreau, Savannah Fletcher made with support from: U.S. National Park Service--Western Arctic National Parklands, Ocean Alaska Science and Learning Center (Agreement # P17AC00303); Emmett Family Collaboration Grant, Stanford University; University of Alaska Fairbanks
Last updated: August 4, 2023