Online Tour Stop 14 - Trading Post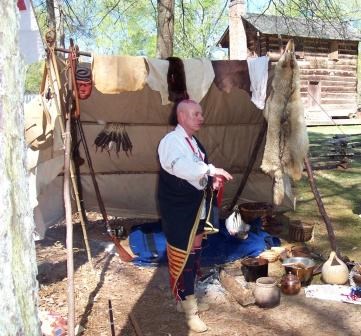 Robert Gouedy established a trading post on this site in the early 1750s. He supplied cloth, tools, gun powder, lead, and rum to the soldiers, Indians, slaves, and settlers who passed through Ninety Six.
As the backcountry population grew, so did violence between settlers and Native Americans. Indian attacks were often caused by the French, trying to take South Carolina from British control. In October 1759, a militia was formed to protect settlers against Indian attacks. The governor searched for "a proper place to build a magazine and stockade fort." At the crossroads of Ninety Six was Gouedy's post. Gouedy's house, barn, and outbuildings were enclosed in a 90-foot-square Stockade, and garrisoned a militia. Renamed Fort Ninety Six, this was the site of at least two dramatic Cherokee attacks in 1760.
By the end of 1761 the British and Cherokee negotiated a truce. As the town of Ninety Six developed nearby, Fort Ninety Six was abandoned and all traces of it disappeared. Gouedy continued to prosper and eventually owned over 1,500 acres of land in Ninety Six, 34 slaves, and over 500 people were indebted to him.
Today, the Gouedy Trail leads visitors to the location of the trading post.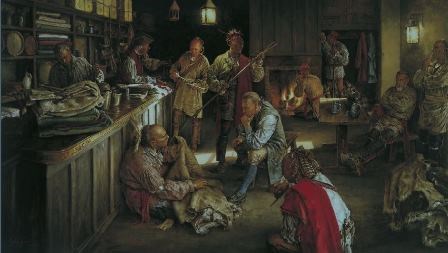 Last updated: April 14, 2015