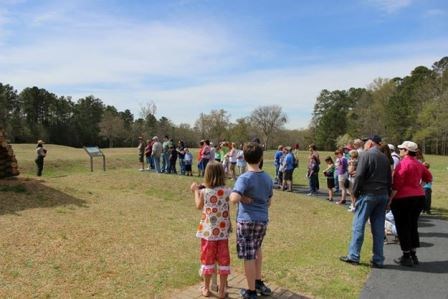 There are many ways to explore and learn about Ninety Six National Historic Site. Here is one area to help you discover more!
News
Keep up with all of our latest news!
Photos & Multimedia
Explore our pictures and enjoy a virtual tour.
History & Culture
Learn about the many stories that make this a historic site.
Nature
Take a peek at the many animals that call Ninety Six their home.
Education
A section especially for teachers!
Kids & Youth
Here's how to get the next generation involved.
Management
Want to know how many people visit the park? Check out park statistics. You can also find the park's laws and policies here.
Bookstore
Books, maps, guides, music, and more! Everything you need to help you get the most out of your trip to the park.
Publication
Download some of our brochures before you visit!