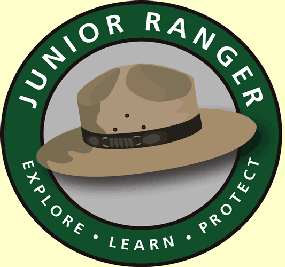 Junior Ranger Program
Explore, Learn, Protect. Be a Junior Ranger.
Ninety Six National Historic Site offers a Junior Ranger program for kids of all ages who want to learn more about Ninety Six National Historic Site.
Junior Rangers are important people who help protect Ninety Six National Historic Site and other national parks around the United States. Junior Rangers learn a lot about the history and the enivronment at the national parks they visit. You can be a Junior Ranger at home too, by telling your family and friends about becoming a Junior Ranger.
Learn more about National Park Service areas by visiting www.nps.gov.
Learn more about Junior Rangers and Web Rangers at www.nps.gov/webrangers.
Participate in the Ninety Six Junior Ranger Program by picking up a Junior Ranger booklet at the visitor center. A ranger will be there to explain what to do. After completion, participants will be sworn in as an official Junior Ranger (also at the visitor center).
For a head start, download and print the Junior Ranger book here.
Junior Ranger Pledge
I am proud to be a Junior Ranger. I will explore our world, and the nature and history it has to offer. Wherever I go, I will keep discovering and learning about the enivironment. I will respect wildlife and their homes. I will continue to learn about other people and their lives. I will protect other national park areas for generations of other Junior Rangers to come.
Look who became Jr Rangers...
President & Mrs. Bush's dogs: Barney & Miss Beazley.
Once at the website: click the link for Barney Cam VI: Holiday in the National Parks (2007).