For Kids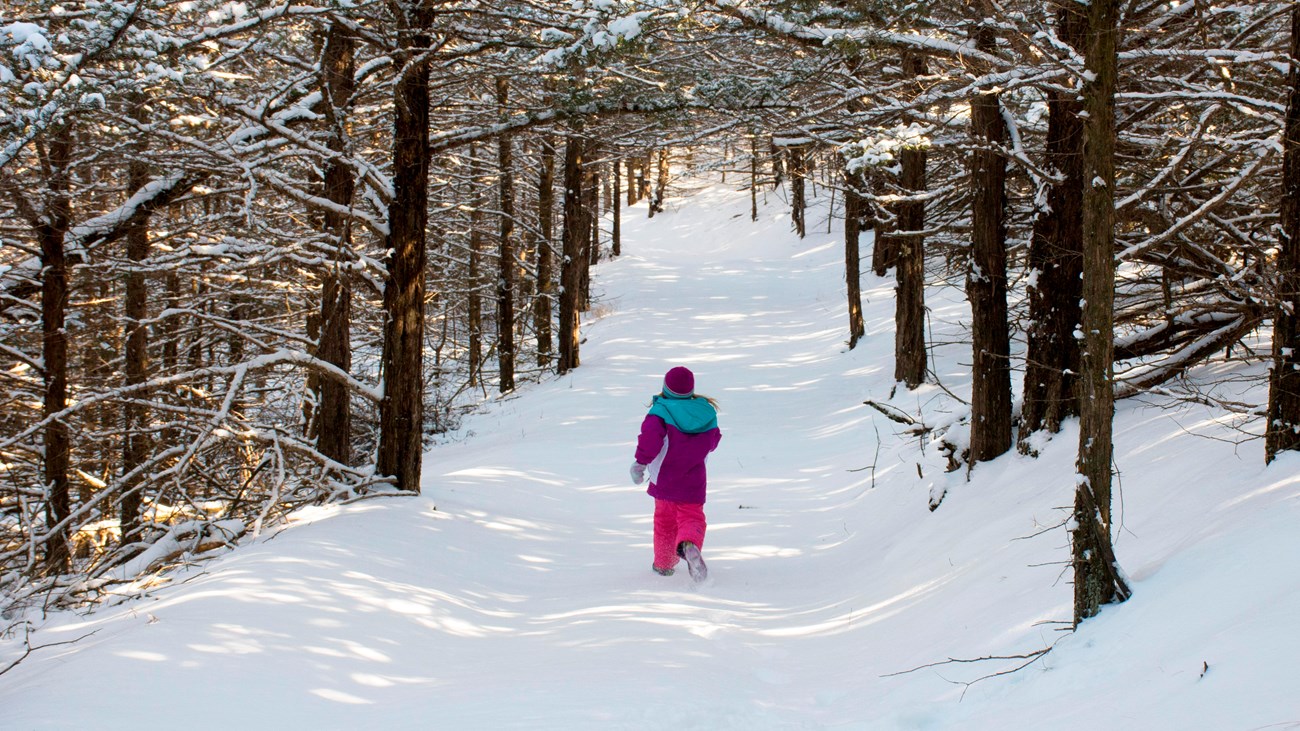 Looking for Kids Activities?
Nature Creations LIVE is happening now and has activities for your kids to do at home.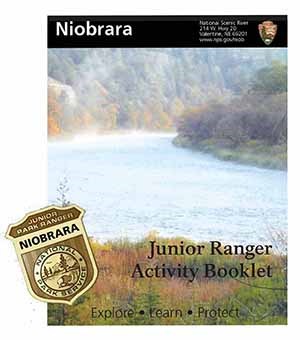 Become a Junior Ranger at Niobrara National Scenic River!
By becoming a Junior Ranger, you become part of an American tradition. The effort you display shows that you've made a commitment to explore, learn about, and protect the things that make the Niobrara a national treasure.

The booklet is designed for ages 5 -12, but all are welcome to participate. You may pick one up at our Visitor Center in Valentine or at Smith Falls State Park. Once you've finished the activities, you may bring it by our visitor center or mail it in to receive your very own Junior Ranger Badge. Distance Junior Rangers are welcome—you don't have to visit the Niobrara NSR to complete the booklet (but we think you'll want to afterward!). Contact us, and we'll mail a booklet to you.

Junior Ranger Programs
Visit the Visitor Center in Valentine or catch a Ranger outside to find out more about becoming a Junior Ranger and our upcoming activities. You can also check out our calender to see what we have coming up.

Niobrara National Scenic River also provides ranger-led programs for school groups and community organizations custom designed to meet the specific group's learning objectives. Scheduling depends on staff availability. Contact us to discuss the possibilities at (402) 376-1901.

Other Programs for Kids from our Partners

The Niobrara Council Education Program sponsors day camps for children in the summer and after-school nature club activities during the school year. Contact them for details at (402) 376-2793.

Fort Niobrara National Wildlife Refuge also has a Junior Refuge Manger program ($1.00 fee) Upon completion of the program kids receive a badge, have their photo taken, a newsletter and a 15% discount on book store items.
What do you love about the river? In honor of the 50th anniversary of the Wild and Scenic Rivers Act we asked the public what they loved about the Niobrara National Scenic River!

Duration:

3 minutes, 44 seconds
The Niobrara River Valley is home to world-class fossil quarries featuring prehistoric mammals like mammoths, camels, horses, and much more. Join Nebraska State Highway Paleontologist Shane Tucker on this journey back in time.

Duration:

4 minutes, 12 seconds
Ranger Susan explores an eagle's nest, sharing more about the unique features of an eagle's home and their incredible engineering skills on the Niobrara National Scenic River.

Duration:

6 minutes, 56 seconds


Last updated: September 15, 2022