Volunteer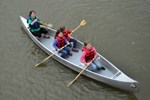 Share your love of the Niobrara National Scenic River by volunteering your time with the National Park Service.
A variety of opportunities are available. Right now opportunities are virtual. Opportunities include researching stories from your home or assisting with outreach activities. In the future, opportunities will include people to canoe with school groups to ensure we have two adults with each small group and giving curriculm based education programs via distance learning. Beginning in June, assisting with virtual citizen science projects.

For more information, please contact the park volunteer coordinator at 402-376-1901 to discuss your interests and how they might be matched with park needs.
Current Volunteer Opportunities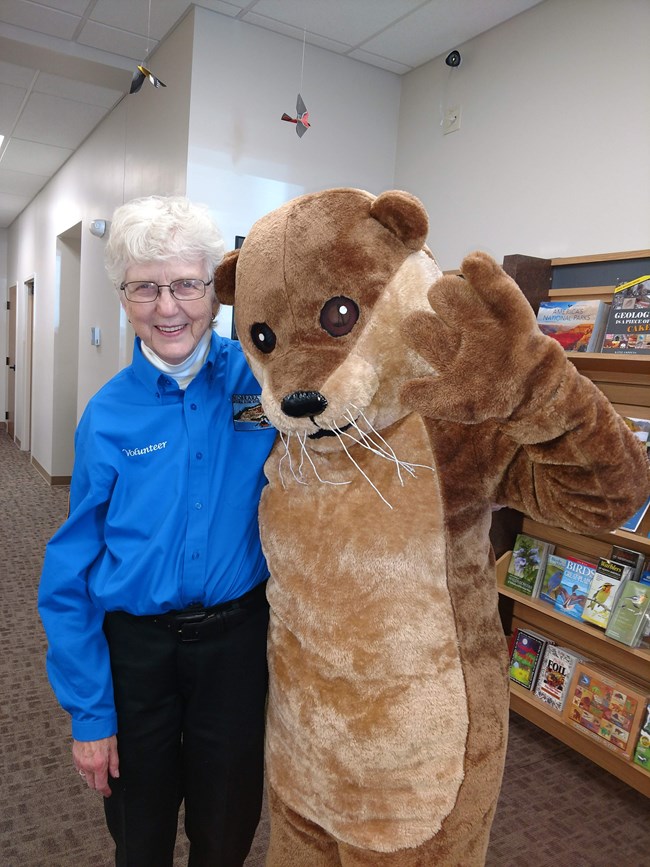 Volunteer Spotlight
Catherine Berger
I like to volunteer because I get to do things I like to imagine doing anywhere, among all kinds of people in settings in which I imagine living and helping people learn about all kinds of things. I like to enable people to learn, discover, imagine.
In my lifetime I have learned my favorite places to be, to enjoy, about which I can learn, share with others and totally rest, heal, relax, rejuvenate are all in nature. Niobrara National Scenic River is that kind of place. I came to the park in June, 1991 with a group of 50 deaf/hearing people of all ages. We camped in a campground on the Niobrara River and canoed 25 miles. Three deaf men, all three canoe competitors, taught me all we could squeeze into a full day of canoeing and for which I thrilled.
Though my heart was excited at the Niobrara's peaceful, gentle, beauty, I was especially grabbed by the land on both sides of the river. That's because my Nebraska farm parents often took my siblings and I on drives through the countryside. Typical farm folk, we were checking out other farm families' work, health of the fields, bounty of crops, robust health of the farm animals. So while canoeing the Niobrara, I wanted to know all about the folks who live on this land I observed, what their lives involve, where are their country churches and schools, what are the climate seasons and weather. Do their children belong to 4-H clubs and are they lucky enough to get to ride horses across this majestic land. I vowed I would come back to explore this Niobrara land. Here I am, 28 years later, delighting to be here with so much to explore with my friend and our visiting families and friends.
That friend, the new Chief of Interpretation at Niobrara National Scenic , allowed me to come to the park as a volunteer. I have volunteered several years since retirement as a National Park Service volunteer. Here at Niobrara I have filed, researched, attended staff meetings, led craft activities, and served at the visitor center desk, greeting visitors, telling them about the park and river. It was a special joy to spend time with child guests one week for teaching and crafting park wildlife. The children who were from this area taught me what they knew about the wildlife living at their homes and facts about the Niobrara. That thrilled me! As time goes on, I will have the privilege of being asked to help the staff with many more tasks.
It's especially valuable and a challenge for me to learn new tasks. I also am making use of skills I used in three of my primary careers: elementary school teacher, ordained minister and newspaper manager/writer.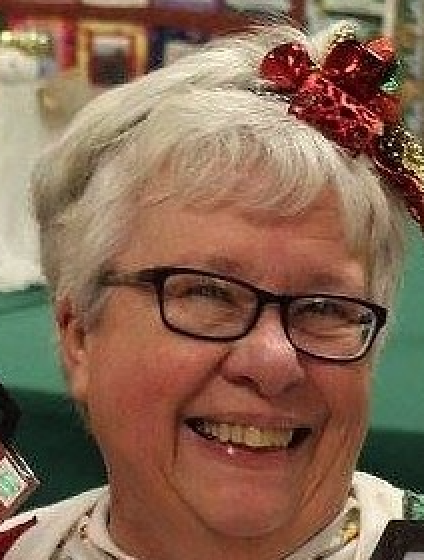 Jan Knispel
Being a National Park volunteer is the experience of a lifetime. I learned how to identify a fossil, viewed a daemonelix burrow, saw a Ghost Shirt once owned by Red Cloud, stood in a house where Chief Red Cloud once stood, searched through history for the Homesteading documents for four branches of my family, learned the tragedy and victories of homesteaders, and seen my local river through the eyes of visitors to the Niobrara, while having the privilege to facilitate writing experiences for teachers and students at three National Parks in the state of Nebraska.
My participation as a National Park volunteer began because of my involvement in the Nebraska Writing Project Board of Directors. A NeWp fellow director, Diana Weis, began a project with the Rangers at the Agate Fossil Beds National Monument, near Harrison, Nebraska, to enable teachers to access and engage with all aspects of Agate and to use their experience as teachers/writers to pass that engagement on to their students. After several years of work with the Agate staff, Diana Weis and I were asked to extend our volunteer efforts to the Homestead National Monument to use writing activities there to foster use of the park for teacher and student involvement with Homestead's unique place in the history of Nebraska and the Homestead movement. There we conducted several writing workshops for students and teachers and met Chief Ranger Susan Cook.
When Chief Ranger Cook moved to the Valentine Niobrara National Scenic River from Homestead, she contacted the Nebraska Writing Project Director, Dr. Robert Brooke of the University of Nebraska regarding a writing experience for students on the Niobrara.
To date, Chief Ranger Cook, Ranger Bobbie Roshone, and other rangers, and I have been in deep conversation planning how to make it a river writing experience possible for area students. We are in the process of establishing the details of the river float including the number of writing stops along the river, the number of students and teachers who can be involved, the types of conveyances for the float and all the other details for the event which is planned to occur in September 2020. Students and teachers will launch on the river and stop at a number of locations where they will meet with Rangers and NeWP teacher-writers for unique writing experiences in the beauty of the river where so many unique ecological systems come together.
Being a National Park Volunteer with Agate, Homestead and Niobrara has brought me a great deal of knowledge about our National Parks, the invaluable information that each and every park holds for its visitors, and the opportunities that visiting these national can bring to teachers, students and the general public.
For information on the Niobrara National Scenic River-Nebraska Writing Project writing experience this coming September, contact Chief Ranger Susan Cook at the Niobrara Nation Scenic River office in Valentine, Nebraska.
Last updated: April 16, 2020