Loop 2008 South Unit Prescribed Fire
Size: 219 acres
Date(s): April 13, 2008
Primary Goals
1. Retard encroachment of woody plant species such as snowberry and juniper.
2. Reduce 1 hour dead & down fuels in prairie by 75% immediate post burn
3. Maintain mixture of native cool and warm season grasses and stress cool season exotic species.

Prescribed Fire Monitoring Report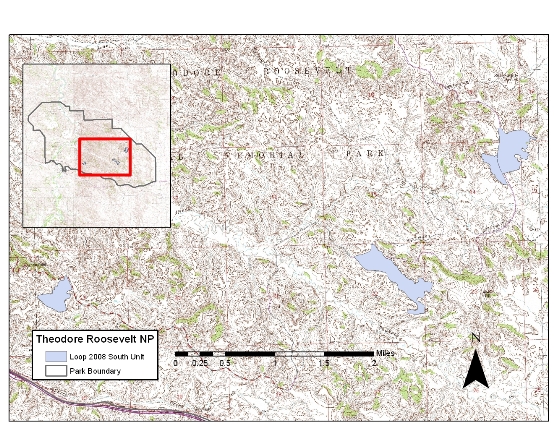 Location of Loop 2008 South Unit prescribed fire.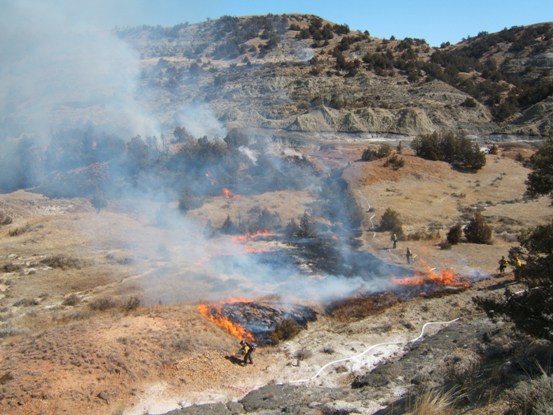 Ignition team moving through Loop 7.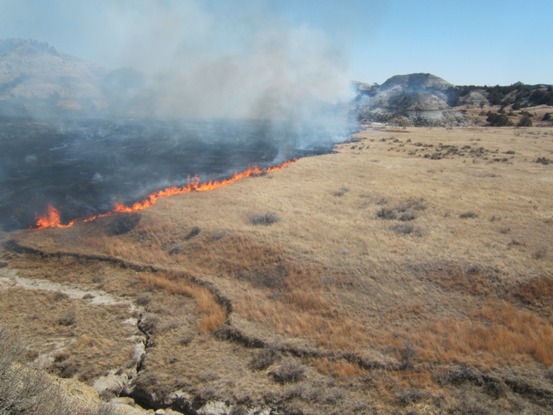 Flanking fire in Loop 9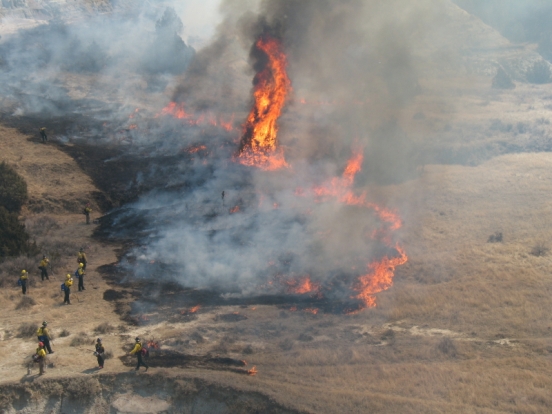 Head fire moving interior in Loop 9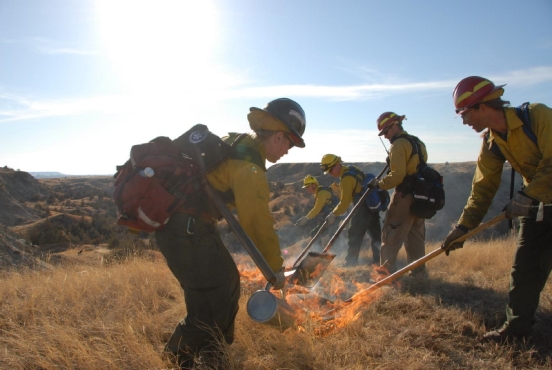 Jen Devcich igniting and Andy Thorstenson holding during the blacklining of Loop 7