Northwest Corner Prescribed Fire
Size: 700 acres
Date(s): October 9, 2008
Primary Goals
1. Retard encroachment of woody plant species such as snowberry and juniper.
2. Reduce 1 hour grass fuels by 70% immediate post burn
3. Maintain mixture of native cool and warm season grasses and stress cool season exotic species.

Prescribed Fire Monitoring Report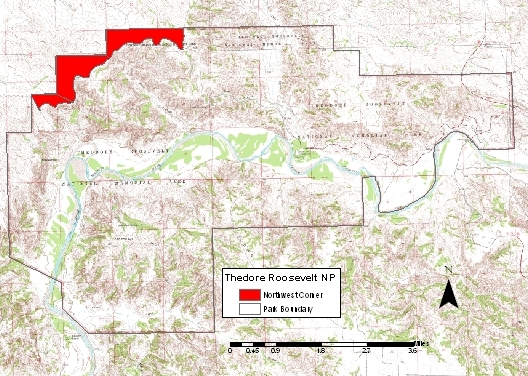 Location of Northwest Corner prescribed fire.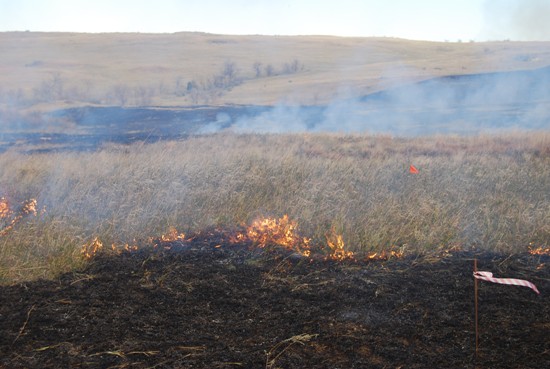 Fire moving through fire effects plot.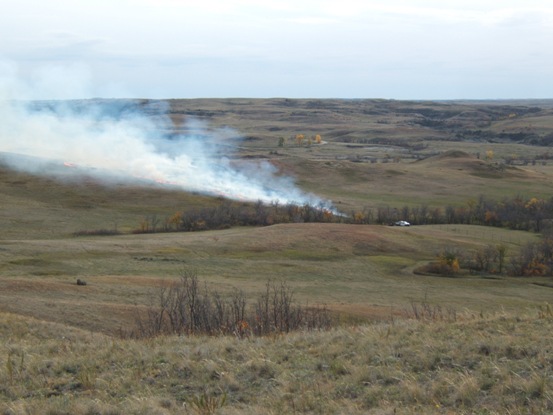 Smoke dispersal from burn unit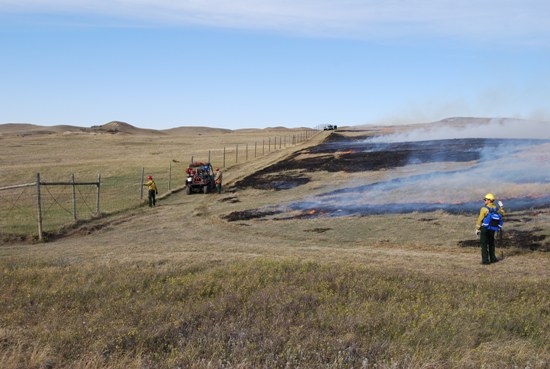 Blacklining along perimeter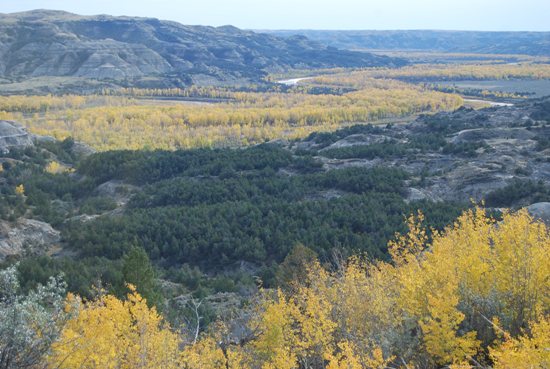 View of badlands and Little Missouri River from unit