Prairie Wind Prescribed Fire
Size: 1393 acres
Date(s): October 14, 2005
Primary Goals
Reduce total fuel load.
Reduce cover of non-native grasses.
Increase cover of native grasses and forbs.
Prescribed Fire Monitoring Report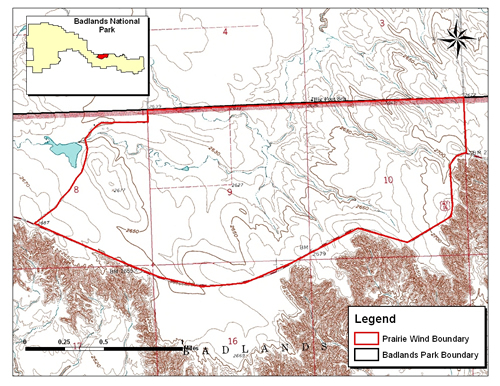 Location of Prairie Wind prescribed fire.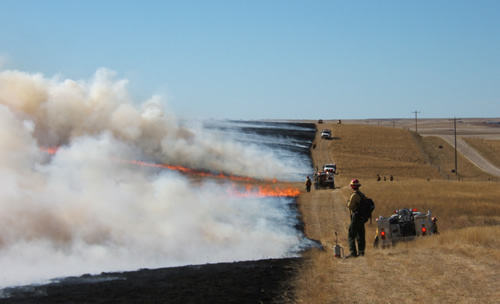 Ignition and holding teams working on the north perimeter.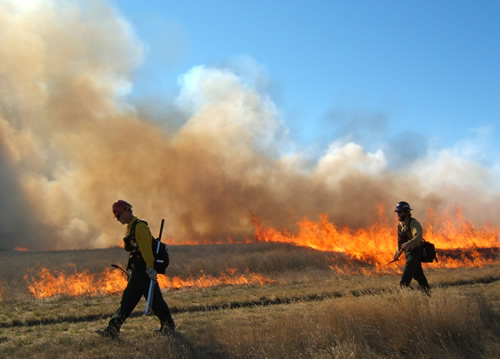 Dan Foster and Eric Allen walk along the fire line.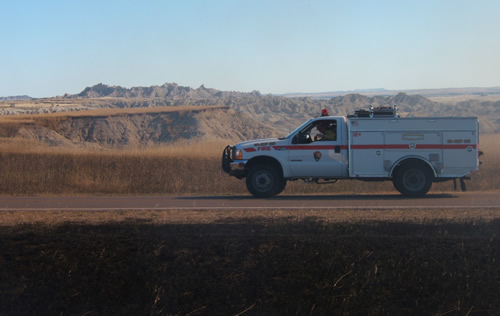 The Badlands Fire Engine patrols Highway 240.
The smoke column as seen from a distance.